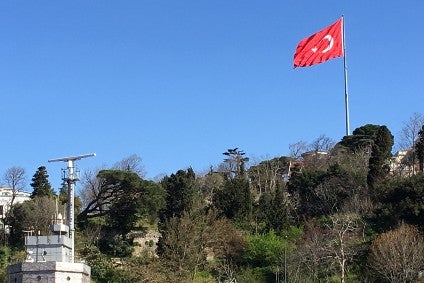 Turkey is reportedly aiming to export US$19bn worth of garments in 2020, after missing the target in 2019.
In January, the country recorded a 5.8% jump in clothing exports to $1.5bn year-on-year, according to the latest data from the Istanbul Apparel Exporters Association (IHKIB).
Europe was the largest importer of apparel from Turkey during the month, with Germany, Spain and the UK the top three markets. Germany grew its orders by 4.7% to $283m, followed by an 8.7% increase from Spain at $188.4m and a 3.9% increase from the UK at $153m.
The Netherlands, France, Italy, the US, Iraq, Denmark and Poland are also among the biggest importers of Turkish apparel products.
The chairman of IHKIB, Mustafa Gultepe, previously said Turkish clothing factories could see a jump in orders on the back of buyers looking at shifting production from China due to the coronavirus outbreak.
In its latest report, however, IHKIB says Turkish manufacturers may feel the repercussions of the outbreak, as it has resulted in a slowdown of raw materials being obtained from China.
Gultepe told the Daily Sabah he is expecting the country's exports to hit $19bn this year, up from $17.7bn in 2019. The same target had been set at the end of 2018 for the full year of 2019, but was missed.
Total apparel exports by value in 2019 edged up 0.4% to $17.7bn. However, in six of its ten major export markets, shipment volumes fell – including its largest export markets Germany, the UK and Spain.
IHKIB attributed the euro/dollar parity and geopolitical issues, including the US/China trade war and Brexit, for the weak export performance.