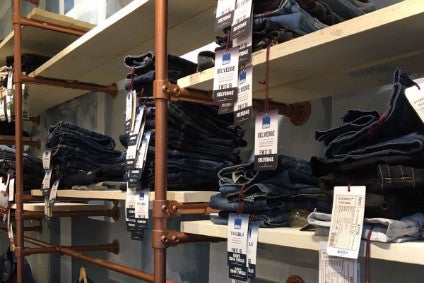 Turkish denim producer ISKO has become the only denim mill in Europe with Bluesign approved fabrics, underscoring its commitment to responsible production, chemistry, and use of resources.
Such accreditation is only awarded to those that meet the safety and environmental requirements of the Bluesign Criteria.
The certified articles are made from Bluesign approved chemicals and raw materials, and are manufactured with a minimum impact on people and the environment. This enables brands to provide safe products to their consumers, verified as Bluesign product.
The approval comes less than a year after Isko became a Bluesign partner and is part of the denim producer's central sustainability strategy, including a plan to certify additional Bluesign approved articles in its collection.
"When the goal is big, the effort is big. Choosing the right partner means taking safe steps. In this sense, I can gladly say that we will continue on our way with the Bluesign chemical follow-up process," says Ebru Özkucuk, head of sustainability Isko.
Jill Dumain, CEO of Bluesign Technologies, adds: "It is a great pleasure to acknowledge Isko as the only denim mill in Europe with Bluesign approved fabrics, showing their highest commitment to responsible production, responsible chemistry and responsible use of resources. As a Bluesign system partner, Isko is a visionary and a leader in the textile industry."