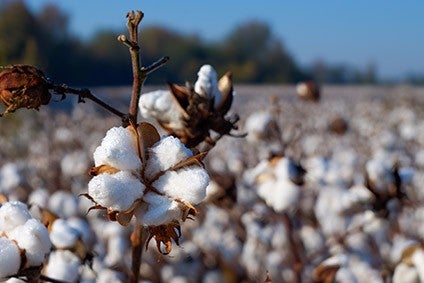 Turkmenistan cotton farmers have been ordered to speed up the sowing of raw cotton under the instruction of the president who notes cotton production plays an "important role in the country's economy."
During a working meeting, President Gurbanguly Berdimuhamedov said cotton is a "strategic raw material" which would always be in high demand – and called for more efficient methods of cotton farming to improve the harvest.
According to local press reports, cotton growers started sowing in Turkmenistan in late March. This year, 550,000 hectares are allocated for cotton in the country, and it is planned to harvest 1,050,000 tons of raw cotton. For the first time, private agricultural producers who have received plots from a special land fund will begin to cultivate 25,567 hectares of land.
According to the Responsible Sourcing Network (RSN), Turkmenistan is the seventh largest producer and seventh largest exporter of cotton in the world. But the country has been in the spotlight in recent years over concerns of state-sponsored forced labour in its cotton sector.
In May, US Customs and Border Protection (CBP) issued a withhold release order banning imports of all cotton and cotton products from Turkmenistan, in a move that meant retailers and brands would need to quickly identify and eliminate Turkmen cotton from their supply chains.
In October industry heavyweights including adidas, Gap Inc, H&M, Marks & Spencer, NIKE, and VF Corporation called for an end to forced labour in the cotton fields of Turkmenistan signing the Turkmen Cotton Pledge which commits companies to not source cotton from Turkmenistan until forced labour in its cotton sector has been eliminated.