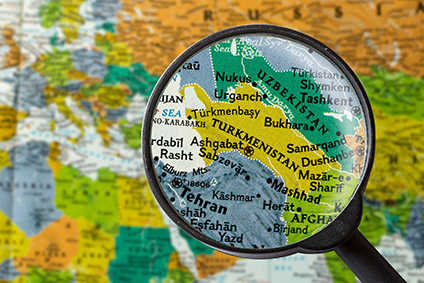 The US is continuing to take a strong stand against the use of forced labour in cotton production by keeping Turkmenistan at the lowest possible ranking in its annual anti-trafficking report.
The annual Trafficking in Persons (TIP) report compiles information on governments' efforts to combat human trafficking and assesses them by placing each country into one of four tier rankings based on their efforts to eliminate it. For the fourth year in a row, the US State Department has maintained Turkmenistan at Tier 3.
"The Government of Turkmenistan does not fully meet the minimum standards for the elimination of trafficking and is not making significant efforts to do so," the report says.
However, the US State Department notes Turkmenistan has taken some steps to address trafficking, including completing draft standard operating procedures (SOPs) for victim identification and referral in partnership with an international organisation. However, it says the government continues to engage in "large-scale mobilisations of its adult citizens for forced labour in the annual cotton harvest and in public works projects."
The reported adds: "No officials were held accountable for their role or direct complicity in trafficking crimes, and the continued imprisonment and abuse of an independent observer of the cotton harvest and state surveillance practices dissuaded monitoring of the harvest during the reporting period. The legal provisions on victim protection were not implemented, and the government did not fund any victim assistance programmes."
In its latest TIP report, the US State Department outlines a series of recommendations:
Take action to end the use of forced labour, especially during the annual cotton harvest, particularly by modifying government policies that create pressure for mobilisation of labour.
Hold complicit officials criminally accountable for their involvement in trafficking crimes, including the mobilisation of forced labour.
Provide victim care services directly or by otherwise funding organisations to do so, as required under the 2016 anti-trafficking law.
Grant independent observers full access to monitor cotton cultivation and fully cease harassment, detention, and abuse of individuals for documenting labour conditions.
Train police to recognise and investigate sex and labour trafficking crimes.
Finalise and adopt formal written procedures to identify and refer victims to protection services and train police, migration officers, and other relevant officials on such procedures.
While respecting due process, investigate and prosecute suspected sex and labour trafficking offences under Article 129/1 of the criminal code and convict and punish traffickers.
Expand training for relevant government authorities on implementation of the provisions of the 2016 anti-trafficking law and article 129, as amended in 2016.
Increase awareness of trafficking among the general public through government-run campaigns or financial support for NGO-run campaigns.
Meanwhile, Uzbekistan remained at the ranking of Tier 2, Watchlist, which is reserved for countries that do not meet minimum standards to eliminate human trafficking but are making efforts to do so.
"These efforts included taking substantive actions towards ending its use of forced adult labour during the annual cotton harvest, including by increasing remuneration to pickers, partially demobilising some public sector workers, continuing to allow full unimpeded access to international third-party monitors, incorporating independent human rights activists into monitoring plans, and continuing to uphold the ban on child labour in the harvest. The ILO assessed a further decrease in the use of forced labour from the 2017 harvest."
The 2019 harvest will begin in September.
"While there has been noticeable progress in the Uzbek cotton industry, government-sponsored forced labour remains an issue not only in the cotton sector, but also in other sectors, as mentioned in the US TIP report," says Umida Niyazova, director of the Uzbek-German Forum for Human Rights. "For example, we have documented large-scale forced mobilisation of public sector employees in government improvement projects."
The Uzbek-German Forum, a Cotton Campaign member, documented large-scale systemic forced labour in the 2018 cotton harvest.