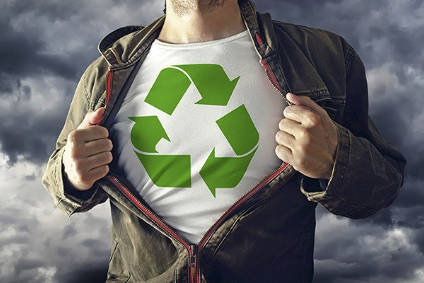 Two European sustainable textile initiatives have teamed up to align their sustainability requirements in a bid to help companies increase their impact on labour rights and the environment in producer countries.
The German Partnership for Sustainable Textiles, which is backed by the Federal Government, and the Dutch Agreement on Sustainable Garments and Textiles will also encourage member companies to work on joint projects to improve working conditions in risk areas and benefit from shared knowledge and support.
Additionally, cooperation in working with local stakeholders such as producers, governments, trade unions and NGOs is expected to increase the joint leverage.
The agreement was announced at the OECD Forum in Paris this week.
The activities and tools of the two organisations are already based on the OECD Due Diligence Guidance for Responsible Supply Chains in the Garment and Footwear Sector. The new joint goal to align the content of both initiatives aims to broaden their market impact and thereby increase the influence on labour rights and the environment in producing countries.
"With the challenges in global supply chains in mind, national initiatives can provide good transitional solutions," says Dr Juergen Janssen, head of the secretariat of the Partnership for Sustainable Textiles. "However, in order to achieve durable systematic changes we need collaborative international efforts. An alignment of sustainability requirements at the European level is an important milestone."
Pierre Hupperts, chairman of the Dutch Agreement on Sustainable Garment and Textile, adds: "The cooperation of the two existing national multi-stakeholder initiatives in the textile sector operating on the European market is an important step towards strengthening our impact. It leads us on the path to create, at least on the European level, a level playing field. This is an important aspect in making sure that due diligence is not an issue of competition, but rather a common denominator."
The cooperation will also offer an associated membership so that companies can participate in both initiatives under "simplified conditions."
In order to join the Dutch AGT, members of the German Textiles Partnership will have to submit to the Dutch secretariat a list of their production locations of direct suppliers. They also accept being subject to the AGT complaint mechanism for third parties. For an associated membership to the German Textiles Partnership, members of the Dutch AGT will have to publish their action plans and progress reports on the website of the German Partnership.
C&A is a member of both initiatives, and Aleix Busquets Gonzalez, global head of external stakeholder engagement at C&A, notes: "We believe this partnership will create further synergies for member companies in implementing supply chain due diligence. It is important that fashion brands and retailers collaborate to address industry-wide sustainability issues together. We are happy to see that both initiatives have made strong commitment towards this new partnership."