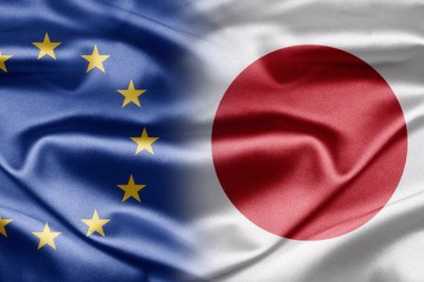 The trade benefits the UK gets under the new EU-Japan Economic Partnership Agreement (EPA) that came into force earlier this month could be pulled, should the country leave the EU at the end of next month with a No Deal Brexit.
The EPA, a free trade agreement between the world's largest trade bloc and the UK's third largest export market for fashion and textiles, came into force on 1 February. It took seven years to be agreed and ratified and intends to have the effect of reducing duties on most goods traded between the EU and Japan.
The EPA agreement promotes bilateral trade and economic growth between the EU and Japan by eliminating most tariffs and reducing non-tariff measures that businesses face when trading goods and services and investing.
Tariffs on industrial products will be fully abolished, for instance in sectors where the EU is very competitive, including textiles and clothing. For leather and shoes, the existing quota system that has significantly hampered EU exports will be abolished immediately.
Tariffs on shoes will go down from 30% to 21% at entry into force, with the rest of the duties being eliminated over ten years. Tariffs on EU exports of leather products, such as handbags, will go down to zero over ten years, as will those on products that are traditionally highly protected by Japan, such as sports shoes and ski boots.
According to the re:source by just-style sourcing tool, the value of EU apparel (HS Chapters 61 and 62) imports from Japan totalled US$49.5m in 2017.
The UK, as a member of the EU, currently has access to the deal's benefits, but Brexit could change this.
"In the event of a No Deal Brexit, the UK would be automatically excluded from the deal as well as other EU FTAs with other markets such as Canada and South Korea," warns the UK Fashion & Textile Association (UKFT).
"If the UK exits the EU with a deal, the expectation is that the UK would remain part of these FTAs for the period of the transition, or as agreed, in the hope that the UK government would be able to sign its own deals with those and other governments by the time the UK leaves the EU."
The UK is due to leave the European Union on 29 March.