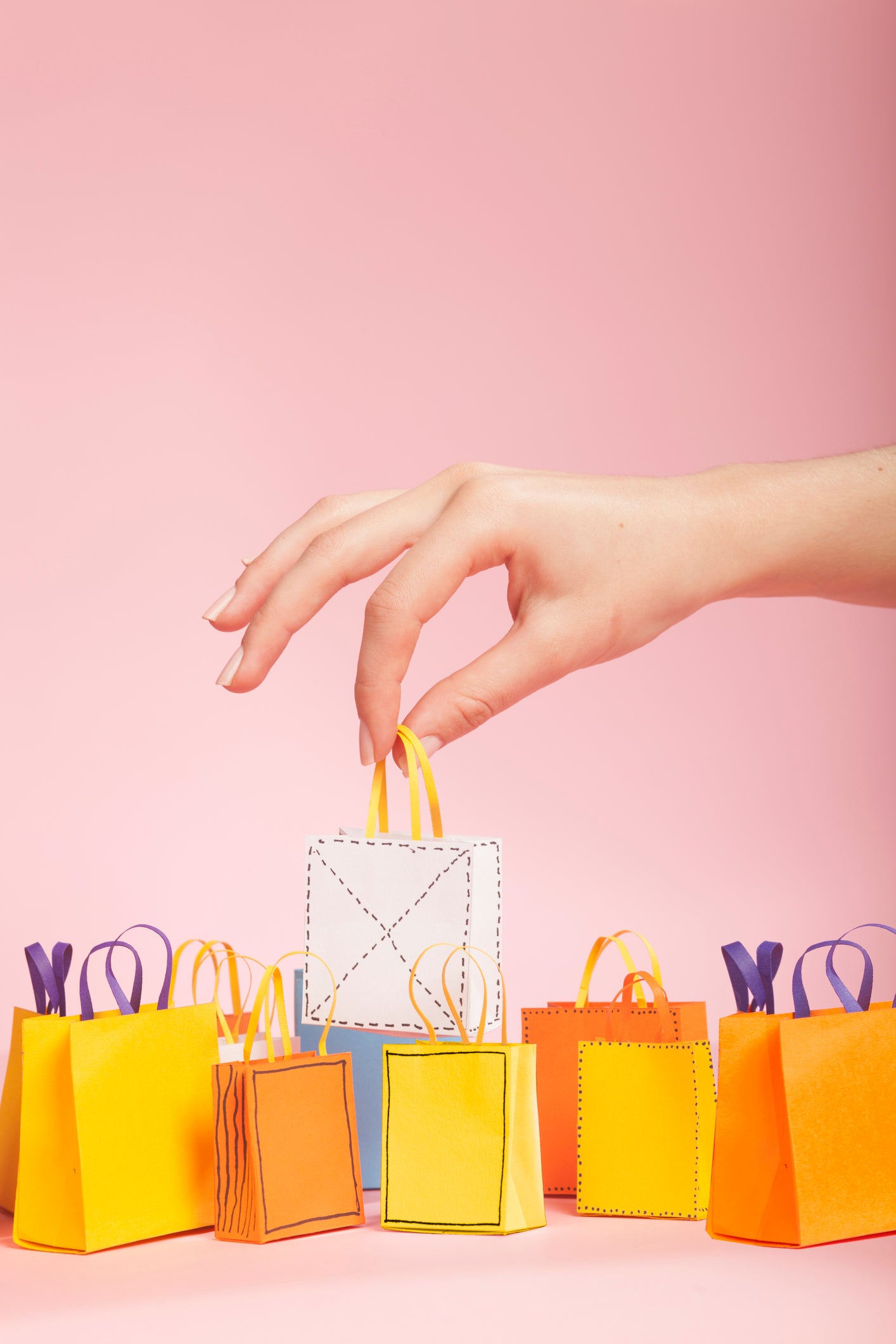 UK clothing stores saw sales volumes increase by 1.0% in December 2022, however the total non-food stores sales volumes, including department, clothing, household and other non-food stores, fell by 2.1% over the month.
The ONS explains the feedback it has received from retailers suggests that consumers were cutting back on spending because of increased prices and affordability concerns.
Overall retail sales volumes are estimated to have fallen by 1.0% in December 2022, following a fall of 0.5% in November (revised from a fall of 0.4%) and sales volumes were 1.7% below their pre-pandemic February levels.
Similarly, the proportion of online sales fell to 25.4% in December 2022 from 25.9% in November, with anecdotal evidence from the ONS suggesting that Royal Mail strikes led to consumers shopping in stores more.
UK retail sales continue on a downward trend overall, with retail sales volumes falling 3.0% between 2021 and 2022, which the ONS attributes to the cost of living affecting sales volumes and consumers adapting their spending habits due to rising prices.
When compared with the pre-pandemic level in February 2020, total retail sales were 13.6% higher in value terms, but volumes were 1.7% lower.
The ONS' public opinion and social trends bulletin, which sampled 4,935 households between 7 and 18 December 2022, found over half (60%) of adults were planning to cut back on the amount of money they spent at Christmas in 2022 compared with last year. Most of these adults said they would do this by buying fewer presents (79%) and less expensive ones (73%). 
What the analysts say about UK retail sales in December
Silvia Rindone, EY UK&I retail lead explains it's worth noting that sales growth has been driven by customers spending more due to inflation rather than buying more.
She says: "Despite indications that consumers might be delaying their Christmas shopping and many stores starting their January sales earlier to entice shoppers, retail sales volumes fell by 1% in December, traditionally the busiest time of year for many retailers.
"The ongoing rail strikes and cold snap last month led many consumers to do their Christmas shopping in-store rather than online, with many potentially keen to avoid the disruption caused by postal strikes in the lead up to the festive season. As a result, there was a 2.9% fall in online spending values with the proportion of online sales falling to 25.4% in December from 25.9% in November."
Rindone adds now that Christmas is over, consumers will be tightening household budgets and heading into 2023 with less of a financial buffer. The 'discretionary spending' is most likely to be affected in 2023, with EY's latest Future Consumer Index finding that over half of consumers (47%) plan to spend less on clothing.
She further adds: "As budgets become more strained, retailers will need to offer a compelling reason for customers to part with their hard-earned cash – whether that be a strong value proposition or by offering a unique in-store shopping experience."
Rebecca Crook, chief growth officer EMEA at CI&T, agrees that with inflation remaining near a 40-year high, it's likely that higher prices are masking a real drop in goods and food.
She says: "Christmas failed to provide a magic touch for retailers this year, with retail sales still dipping 1% as consumers cut back on spend. While, festivities may be over, the cost-of-living crisis continues to bite and consumers will be focused on careful spend more than ever."
Crook suggests: "Retailers that are successful will be those that listen to customer needs and support them through these challenging times as much as possible – for example, through continued price matching, responsive customer service and attractive loyalty programmes."
Sachin Jangam, partner for retail at Infosys Consulting, states while the UK economy grew by 0.1% in November due to seasonal shopping boosts and the World Cup, retail sales fell by 1% in December as consumers quickly reverted back to their 'normal' shopping habits as the cost-of-living crisis continued.
He explains: "Despite starting a new year, the ghosts of retail results past and present are still haunting stores. Margins will continue to be squeezed in 2023, and while retailers can't absorb all the inflationary costs, they can become more agile – this means utilising smart AI-driven tech."
Jangam believes the use of AI in stores will help align consumer demand and support availability with data-driven store assortment which will in-turn maximise profit per square foot.
He concludes: "This alone, however, can't keep stores afloat, they should also be focusing on their price match schemes to stay competitive. Supermarket discounters Aldi and Lidl are great examples of how these schemes can help stores soar to success, being named the cheapest supermarkets in December due to their ability to optimise costs where possible – appealing to the needs of their consumers."
Earlier this month, the apparel, retail and business analysts at Just Style's parent company, GlobalData, summarised the major challenges that will be plaguing the global apparel industry in 2023.