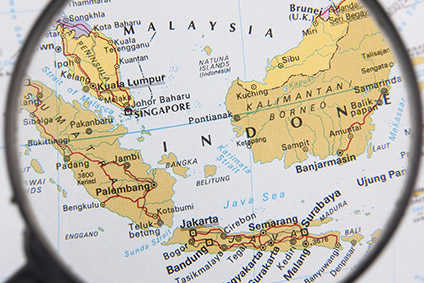 The Ethical Trading Initiative (ETI) has been awarded a grant from a UK government department to fund a two-year project to provide vulnerable migrant workers in Malaysia with access to support, advice and help where they have suffered abuse.
The move will also help ETI establish a set of Access to Remedy principles, to be endorsed by leading businesses and applied globally within their supply chains.
The Home Office's Modern Slavery Innovation Fund supports projects around the world, with the aim of complementing work being done within the UK, to stop people falling into slavery in the first place.
ETI has become increasingly concerned about the abuse of migrant workers in Malaysia, where "steadily growing" allegations include unsafe working conditions and low pay, as well as charges of workers being at risk of debt bondage and modern slavery.
Earlier this year, a group representing more than 2,000 retailers, importers, brands and associations from more than 40 countries wrote to the Malaysian government to express concerns over allegations around the abuse of migrant workers.
The allegations of abuse largely relate to migrant workers in rubber glove and condom factories exporting to Europe, the US, Australia and Japan.
"Migrant workers are often subject to modern slavery because those with power – often governments and employers – exploit their vulnerability," explains Owain Johnstone, ETI's modern slavery advisor.
It is easy for migrant workers to slip into slavery and bondage, the non-profit organisation says, noting many, if not most, pay recruitment fees to secure their jobs, incurring heavy debts, while few have contracts or know their rights at work. They often live in appalling accommodation, are not paid properly and work extremely long hours, it adds, claiming others have their passports confiscated.
"Migrant workers are far from home, do not speak the local language and do not know who to trust. They are too scared of losing their job to make a complaint," Johnstone says.
ETI plans to use the new grant to set up and pilot an online technology platform that allows migrant workers in Malaysia to report exploitation and ask for advice and support.
The group also says it will work with businesses worldwide to improve policies and processes around remedy in their global supply chains – focused on migrant workers who are subject to exploitation.
Cindy Berman, ETI's head of modern slavery, notes there is an urgent need to find ways to give migrant workers more agency to advocate for improved living and working conditions. "This funding will help us pilot a new platform to do just that – designed in collaboration with the workers themselves."
She adds that "unlike other 'worker voice' tools that are often funded and designed by companies, this aims to get around the biggest challenge of finding something that workers themselves trust – which is particularly difficult when it comes to supporting hard-to-reach, vulnerable migrant workers."
ETI is one of six organisations being supported under the current round of aid funding which totals GBP4m (US$3.1m). As well as ETI's work in Malaysia, the Home Office is funding projects that protect vulnerable girls from trafficking in Ethiopia, that improve care standards for victims of modern slavery in Nepal, and that train South African agricultural businesses to mitigate risks on farms.
While the Malaysian apparel industry has fallen off in recent years as a major contributor to the country's overall exports, it remains a signifcant source of employment in the domestic economy, according to the re:source by just-style strategic sourcing tool. Textiles, however, has seen some growth in recent years as the industry has moved up-market with the introduction of more specialised yarns and fabrics, in particular industrial textiles.