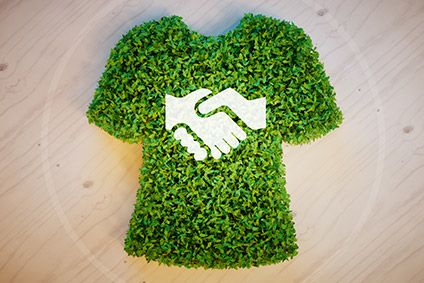 A UK sustainable T-shirt manufacturer is set to increase its capacity tenfold, enabling it to make a garment every second, following a "six-figure" funding package from Lloyds Bank .
The investment has allowed Teemill Tech to purchase a 15,000 sq ft site to expand its operations on the Isle of Wight, with support from Lloyds Bank 's Clean Growth Finance Initiative, which supports companies proactively seeking to reduce their carbon footprint.
The move will see it create 100 new jobs over the next three years, bringing its workforce to 175.
Teemill has developed a plastic-free circular supply chain where every product is designed to be returned and exchanged for store credit when it is worn out, and where new products are made from recovered material.
The company makes custom organic cotton T-shirts in its renewable energy-powered factory and allows customers to build their own brand and sell personalised tops via an online platform.
Teemill's says its approach uses robotics and AI to modernise the T-shirt manufacturing process, creating efficiencies that make sustainability affordable.
Its latest project includes building a modern campus and expanding the existing solar farm that powers its machinery.
Rob Drake-Knight, co-founder, Teemill Tech, said: "Teemill technology enables people to participate in the fashion economy who want to be part of the solution, not part of the problem.
"We expect to see the sustainable fashion trend continue as people continue to make more mindful day-to-day decisions, and as technology and access improves.
"The new space will mean we can meet increased demand, as well as create employment opportunities for local people."