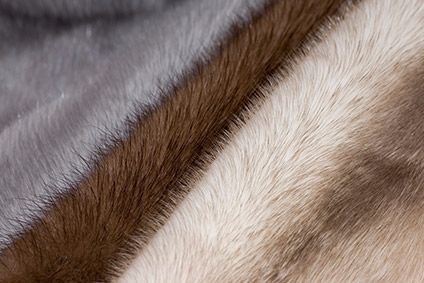 The UK Government has launched a formal call for evidence from both industry and the public to consider banning the import and sale of animal fur.
The call for evidence is designed to help inform future government policy on the fur trade in Great Britain and will be an opportunity to look at what more can be done to strengthen the country's world-leading standards of animal welfare, the government said.
"We already have some of the highest animal welfare standards in the world and as an independent nation we are now able to re-examine some of our animal welfare laws, including the import of fur for use in fashion products," said Environment Secretary George Eustice.
"The views, data and case studies we receive will be vital to helping to inform future government policy in this area including by better understanding the trade both at home and abroad."
The call for evidence has been launched jointly alongside the Scottish and Welsh governments and will ask for views surrounding animal welfare as well as the social and economic impacts associated with the trade, both on our shores and overseas.
It concerns the commercial trade in fur only and does not focus on non-commercial, private activity such as transactions and exchanges between private individuals and would also help the Government understand the case for any potential exemptions relating to future policies in this area, it says.
Animal protection charity, Humane Society International/UK has welcomed the announcement and is encouraging the British public to take the opportunity and make their voices heard.
"We welcome Defra's Call for Evidence as a significant milestone in our #FurFreeBritain campaign and hopefully the first concrete step towards banning the sale of cruel fur in the UK," says Claire Bass, executive director for Humane Society International/UK. "This is an important opportunity for both individual consumers and fashion businesses to let the government know that fur is firmly out of fashion in the UK.
"As the government defines the UK as a new independent nation in trade, it's critical that we use this moment to stop bankrolling cruel industries overseas – we banned fur farming here because it was too cruel so we should not be paying people overseas to incarcerate animals for their whole lives in tiny cages all for a bobble hat or hood trim. When the selling stops the suffering stops too, and we are hopeful that this Call for Evidence will give Government everything it needs to move forward confidently with a ban."
Fur farming was banned in Britain in 2003. However, Humane Society International says that since then, Britain has imported more than GBP800m (US$1.1bn) worth of fur from countries including Finland, China, France, and Poland.
In the United States, California became the first US state to ban fur sales in 2019 following similar bans in cities including Los Angeles, San Francisco, Berkeley and West Hollywood. The towns of Weston and Wellesley in Massachusetts have also recently banned fur sales, and more US towns and states are looking to follow suit in the future.
Despite animal fur still being imported into the UK, the number of British designers and retailers rejecting real fur continues to grow.
In March, eight of Britain's top fur-free fashion designers and retailers joined forces to urge Prime Minister Boris Johnson to make the UK the first country in the world to ban fur sales.