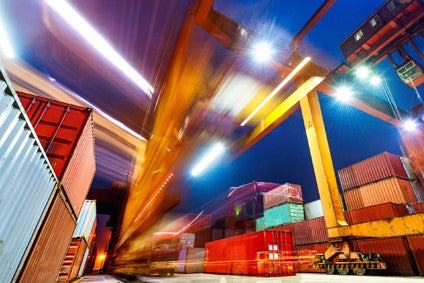 The UK Government is preparing its first independent tariff policy since leaving the European Union (EU), which it plans to enforce in January 2021, applying to goods from countries where no other trade arrangement is in place.
A four-week public consultation has been launched on the UK Global Tariff (UKGT) policy, which will replace the EU's Common External Tariff and will be tailored to the UK economy, reflecting "UK interests and its free trade ambitions".
The Government is hoping the new UK Most Favoured Nation (MFN) tariff schedule will "ensure UK businesses compete on fair terms with the rest of the world whilst benefitting households through greater choice and lower prices. Ultimately, this will also help to make it easier to trade, drive up investment, and deliver more quality jobs across the UK."
In shaping the new schedule, the government will seek views on:
simplifying and tailoring the tariff to suit UK businesses and households, such as removing tariffs of less than 2.5% and rounding tariffs down to the nearest 2.5%, 5% or 10% band;
removing tariffs on key inputs to production which could reduce costs for UK manufacturers; and
removing tariffs where the UK has zero or limited domestic production which could help to lower prices for consumers.
"The UK has left the EU and it is time for us to look forward to our future as an independent, global champion of free trade," says international trade secretary Liz Truss. "It is vitally important that we now move away from complex tariff schedule imposed on us by the European Union.
"High tariffs impinge on businesses and raise costs for consumers. This is our opportunity to set our own tariff strategy that is right for UK consumers and businesses across our country."
The consultation will close on 5 March and an announcement on the new Global Tariff schedule is expected to follow shortly afterwards.
The Confederation of British Industry welcomed the launch of the consultation as "an essential step to making the UK's trade policy a success".
"Government should develop a comprehensive tariff strategy that reflects the needs of all sectors of the economy and balances the interests of consumers and producers across the whole of the UK," says deputy director-general at CBI, Josh Hardie. "The CBI will be working closely with members to ensure that the business voice is heard.
The UK left the European Union on 31 January. The government has since set out details of the country's approach to negotiating free trade agreements with countries including the US, Japan, New Zealand and Australia.