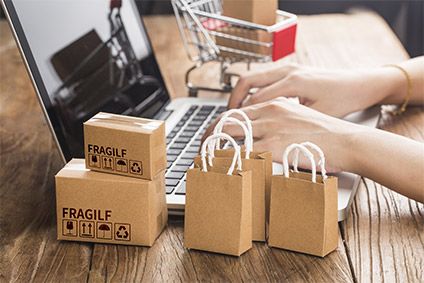 Despite the upcoming end of lockdown and promise of in-person shopping, online retail sales continued to show strong growth in March, with clothing retailers enjoying another good month as consumers began to ready their wardrobes for the return of social occasions.
Clothing sales were up 75.9% in March year-on-year, with all categories reporting the strongest growth in the last five years, according to latest IMRG Capgemini Online Retail Index, which tracks the online sales performance of over 200 retailers. The year-on-year growth, however, measured against a record low of 18.9% this time last year.
Overall, online retail sales were up 71.7% year-on-year. With last March coinciding with the start of lockdown, however, this growth must be put in the context of the resulting sales spiral, which saw overall growth sink to just +3% year-on-year.
Lucy Gibbs, managing consultant at Retail Insight, Capgemini, notes while March continues to demonstrate strong overall online growth, as we pass the anniversary of the first UK lockdown, the trends from the last 12 months have started to reach a turning point.
"The clothing sector dipped to a record low in March last year but this month all the clothing categories have reported the strongest growth in the last five years, up 75.9% overall. Not only is the comparator for clothing low, but sales will have also been boosted by new season releases, combined with a cautiously optimistic emergence from the latest and longest UK lockdown.
"As speculated, we are likely to continue to see a reversal of some of the recent highs and lows against an unprecedented year of category swings in 2020. This will be good news for the sectors which were hardest hit last year, and as stores open alongside an increase in consumer confidence this will hopefully provide a boost in overall spending, with an expectation that online will remaining central to our shopping habits."