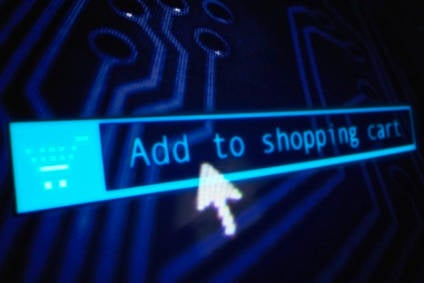 Online retail sales fell by 9.3% year-on-year last month, according to the latest IMRG Capgemini Online Retail Index, which tracks the online sales performance of over 200 retailers. The figure marks a small improvement on July's 9.6% drop.
A glance at the week-on-week figures, however, still indicates that things are heading in the right direction – with the first week of August down 7.7% versus 2.9% for the final week.
At a category level, while most continue to report negative year-on-year growth against 2020's figures, the drops are becoming less dramatic than have appeared previously.
Bucking the trend, online apparel sales managed to remain positive, up 10.3% on the same month last year.
Elsewhere, online-only retailers saw their sales return to positive figures (+1.7%), with their multichannel counterparts stuck at -7.3% growth.
Other notable spending trends in August include the Average Basket Volume (ABV) reaching its highest average for 2021 at GBP149 (US$205). This was mainly driven by sales in home and garden and electricals, perhaps due to customers switching their cancelled holiday spend for big-ticket items. Conversion, however, sunk to its lowest rate this year at 3.14%.
"Online sales growth continued on its negative trend this month. Interestingly, this was mainly driven by a 7.3% drop for multichannel retailers, with online-only retailers actually recording a growth of 1.7% in August compared to July. This could indicate that multichannel retailers are focusing their efforts to get consumers into their shops again, given that British consumer confidence has reached pre-pandemic levels for the second month in a row according to GfK's Consumer Confidence Index," says Lucy Gibbs, managing consultant, retail lead for analytics and AI at Capgemini.
"Other factors that could be affecting online shopping volumes and driving down conversion rates, which have dropped 23% compared to last year, are the recent supply chain challenges worldwide resulting in stock shortage and delayed delivery timelines, resulting in out-of-stocks on e-commerce websites and worse customer delivery times."
Andy Mulcahy, strategy and insight director, IMRG, adds: "There is some evidence that supply issues are exerting an influence over online trading. For several months running now, the average basket value has been up significantly on the same periods last year, meaning people are spending more per transaction than was the case previously. With conversion dropping, it suggests people are encountering out-of-stock items or not finding what they were looking for, but when they do find something in stock, they buy it without shopping around for a better price.
"A lower reliance on discounting to drive sales is interesting in the build-up to Black Friday – the discounting event of the year. It does seem highly likely that whatever a retailer's plan for Black Friday stock was back in January, there will need to be some adaptation if they can't get the right products in time to fit their campaign plans. It could be a year where stock runs down quickly, so retailers will need to be conscious that they don't overpromise and end up frustrating customers."
Last week, the UK's British Retail Consortium (BRC ) warned of a hike in product prices in the run-up to Christmas, linked to increasing supply chain pressures from shipping delays to the HGV driver shortage and costs, as well as Brexit-related red tape.