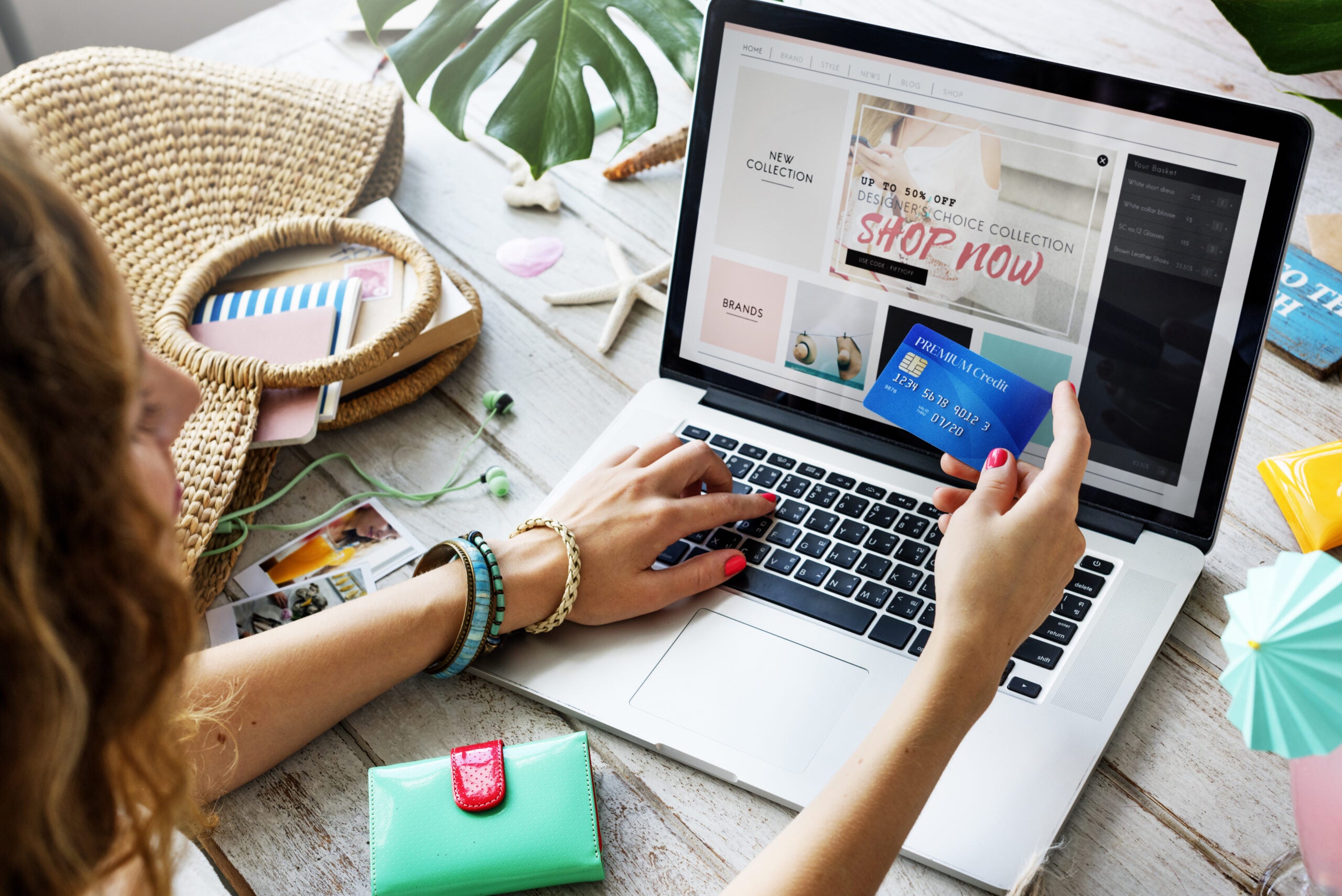 Official data released today (19 August) by the Office for National Statistics (ONS) shows retail sales volumes rose by 0.3% in July, following a fall of 0.2% in June (revised from a fall of 0.1%) as the cost of living in the UK continues to rise.
Retail sales values, unadjusted for price changes, rose by 1.3% in July, following a rise of 1.1% in June.
When compared with the pre-coronavirus level in February 2020, total retail sales were 2.3% and 15.6% higher in volume and value terms, respectively.
The sub-sector of other non-food stores reported a monthly fall in sales volumes of 1.5% in July because of a strong fall in second-hand goods stores.
Clothing stores sales volumes fell by 1.2% in July, following a fall of 3.9% in June. Department store sales volumes rose by 1.4% but were 4% below their February 2020 levels.
Online spending values, meanwhile, rose by 5.3% in July because of strong growth in non-store retailing. Feedback from online retailers suggested that there were a range of promotions in July which boosted sales.
This increased the proportion of online sales which rose to 26.3% in July, from 25.3% in June. Despite this pick-up, the general trend in the proportion of online sales is one of decline since its peak in February 2021 (37.5%) but remains comfortably above pre-coronavirus levels (19.8% in February 2020).
Last hurrah for retail before cost-of-living bites
Commenting on the ONS retail sales for July trading, Richard Lim, CEO of Retail Economics, says the amount of spare cash families has left after paying for essentials is evaporating fast. So, while sweltering temperatures boosted demand for summer clothes and supported sales of beauty products, it feels like this is the last hurrah before the impact of rising interest rates and rocketing inflation chokes spending further.
"Cutting back on 'nice-to-haves', trading down to cheaper alternatives and delaying non-essential spending are all coming into play as a more cost-conscious consumer emerges. Sales volumes declined across both food and non-food compared with the previous year, as consumers tighten their belts," he says.
"The outlook is as tough as I can recall. Inflation is still yet to peak, and the impact of rising interest rates takes time to trickle through to households. Consumer confidence has hit an all-time low and even those that do have cash to spend will be more inclined to bolster their rainy-day fund given such an uncertain outlook".
Jacqui Baker, partner and head of retail at RSM UK, concurs this could be the last hurrah for retail sales before cost-of-living bites.
"The warmer weather for an unusually long period in July, encouraged people to get into the summer spirit and socialise to make up for lost time. Firstly, through garden parties and BBQs which uplifted food sales by 0.1%. Secondly, through going out, combined with events and holidays which boosted demand for new summer outfits.
"Consumers shifted from shopping in-store (down 1.2%), to department stores and online which increased 1.4% and 4.8% respectively.
"Unfortunately, this could very well be the last hurrah for consumers as they prepare for what's coming down the tracks, in the form of further price increases and cost-of-living pressures, meaning it's unlikely this boost is here to stay.
"Increasing costs have already started to bite, with many consumers being forced to make hard spending choices, as their budgets become increasingly squeezed. Household goods sales figures continued to fall 0.4% in July, as consumers stayed away from buying big ticket items.
"Retail sales don't appear to be following the trend of consumer confidence which hit an all-time low in July. However, it's hard to ignore the additional challenges on the horizon as we come out of the summer period, and head into what will feel like a long winter for many households. This is not good news for retailers who will see revenues eroded."
Sunshine brightens spirits
Meanwhile, Lynda Petherick, retail lead at Accenture in the UK & Ireland, notes a summer of sun seems to have brightened the spirits of consumers and retailers alike as retail sales figures increased throughout July.
"Though, this is likely to be the calm before the storm as it's hard to ignore the news that inflation rose to a 40-year high of 10.1% this week. Even if consumers continue their shopping spree in August, retailers can anticipate further challenges ahead as households are forced to make difficult choices."
"As businesses prepare for a challenging autumn and winter, the immediate instinct for many will be to cut spending plans to offset any future decline in sales. However, now is the time for retailers to stay focused on the long term. While their sales are still in the black, retailers need to take a holistic view of their cost base now. Whether that's modernising their tech to increase efficiency or reviewing their overall business costs, this will be key to increasing their resilience and retaining market share."
End of year uplift anticipated
Meanwhile, Pippa Stephens, analyst at GlobalData believes sales figures will peak again as we head into the tail end of the year.
"Apparel volumes are forecast to decline year-on-year for the rest of 2022, as the peak in inflation in Q4 will lead consumers to cut back on fashion purchases, and instead prioritise spend on essentials like food and fuel. However, in terms of the monthly change in volumes, we can still expect to see the usual uplift towards the end of the year. Many consumers will still be keen to purchase new outfits for the festive season, especially since this will be the first Christmas since the pandemic without any restrictions or guidance regarding events and parties."