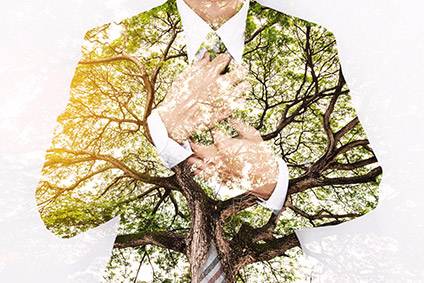 Marks & Spencer, ASOS, Burberry, and Primark are among 63 UK retailers that have backed a new roadmap to tackle the causes of climate change – including their supply chains – to try to accelerate progress to a Net Zero UK by 2040.
Spearheaded by the British Retail Consortium (BRC), the roadmap follows an announcement made earlier in the year where 20 major retailers signed a declaration to tackle climate change ahead of the government's 2050 target.
According to the trade association, the clothing and footwear sector, based on goods sold, is responsible for 6% of the 215m tCO2 e annual retail emissions. This compares to the food, drinks, and tobacco industry, which constitutes the largest share at 62% and DIY and gardening, which is responsible for the least at 3%. Electricals also count for 6%.
The BRC believes that with vital support from Government, the retail industry can decarbonise stores by 2030, deliveries by 2035 and products by 2040.
The Climate Action Roadmap sets out five areas of action:
Putting decarbonisation at the core of all business decision making
Reducing carbon emissions from shops and distribution centres
Moving to net zero logistics operations
Increasing sustainably sourced products
Helping customers and employees to live low carbon lifestyles
The BRC says by 2040 the British public can expect to buy or rent products knowing they have minimal impact on the climate but, for this vision to be realised, and for the UK to be a global leader in the transition to a zero-carbon world, the retail industry and Government must work in partnership.
"Climate change is a threat that none of us can afford to ignore. The BRC Climate Action Roadmap is a clear and decisive statement that the retail industry is ready to take on this challenge, to be part of the solution. By 2040, we want every UK customer to be able to make purchases – in store and online – safe in the knowledge that they are not contributing to global heating," says Helen Dickinson OBE, chief executive of the British Retail Consortium.
"Never before has an entire industry been so ambitious in tackling climate change. Retail is the critical gateway between vast international supply chains and every one of us as citizens. We have a fantastic opportunity to make a real global difference if we can all work collectively."
The roadmap builds upon the Better Retail Better World campaign whereby retailers are leading the charge to meet some of the biggest global challenges of the coming decade. The launch of the Climate Action Roadmap begins a twenty-year journey through which the industry will combat climate change and help customers live low carbon lifestyles.
Also among the signatories are Missguided, All Saints, Asda, Harvey Nichols, the John Lewis Partnership, Matalan, Mountain Warehouse, Next Plc, N Brown, New Look, Primark, Reiss, River Island, Sainsbury's, Schuh, Seasalt, Superdry, Ted Baker, and the Very Group.