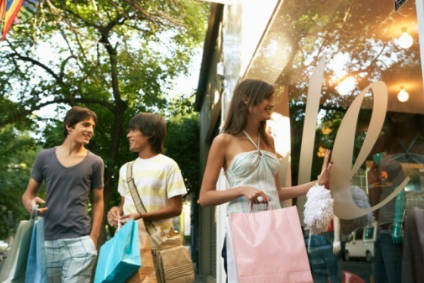 UK retailers need to re-assess their business strategy and technological prowess in order to reach millennials who are going to redefine the future of retail, analysts say.
According to GlobalData, retailers should start by benchmarking their store layouts, systems and processes against shopping preferences of millennials and post-millennials, who look for convenience and flexibility and expect a seamless omnichannel experience.
While millennials use e-commerce platforms and apps to a greater extent than previous generations, more than half of their purchases still take place in bricks-and-mortar stores, says GlobalData.
However, they need incentive to visit these stores such as an entertaining environment, strong brands that they can identify themselves with, and recreational facilities like in-store cafes or experiences in the form of memorable product demonstrations and trials.
As millennials have not completely ditched visiting bricks-and-mortar stores, retailers need to deploy analytics to align their store layouts, systems and operational processes in line with millennials' digital maturity and preferences.
"Retailers also need to work on their social media strategies and integrate these with loyalty programmes, customer service functions, and various mobile apps, from style advisors and games to third-party apps that provide voucher schemes," explains Andreas Olah, digital retail analyst at GlobalData. "They look to cooperate with strong brands that are popular with millennials."
Millennials and post-millennials primarily use mobile devices including smartphones and tablets, besides wearables such as smart watches and augmented reality devices to interact with retailers and purchase products. Since they use these devices at home, work, on the bus and when visiting physical stores, retailers need to detect their location and provide store or aisle-specific content and notifications to encourage interaction and purchases, says GlobalData.
In addition, retailers can also use various geo-fencing and tracking tools such as Light Fidelity (Li-Fi), which detects shoppers' location by sending light signals to their smartphones' camera, in addition to more traditional ways like relying on Wi-Fi hotspots and mobile phone providers' data.
"While some millennials may object to being tracked and value data protection, the majority are happy to share at least some data if they get something valuable in return, such as greater personalisation, more convenient wayfinding, special offers, and the ability to complete multi-channel purchasing journeys in stores," adds Olah.