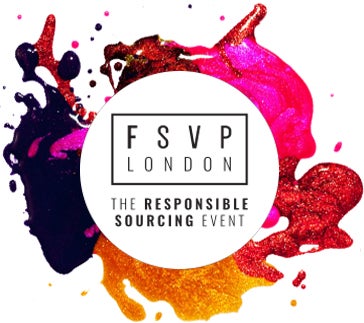 Fashion SVP will make its return to the apparel industry calendar under the new name FSVP. The event will take place on 13 April at The Truman Brewery in East London, and will highlight responsible sourcing alongside providing a range of manufacturing and sourcing solution providers, with a specific focus on knits, casuals and jerseywear.
The revamp comes as organisers say feedback from previous visitors shows they have increasing time constraints and can no longer spend a whole day at a trade show and, since the pandemic, no longer wish to travel abroad. To reflect this change in focus, FSVP has evolved, splitting into smaller (mainly London-based) sector-specific events.
In addition, expanding its curated introduction/matching service, FSVP will match high-profile visitors with up to six top end manufacturers at the show, specific to their needs and capabilities.
FSVP will feature an exhibition of more than 40 global manufacturers carefully chosen for their product expertise and will cover all aspects of sustainable apparel sourcing and production for knit and jersey brands and retailers looking for specific solutions tailored to their needs.
Rhonda Dearsley, FSVP event director, says: "We have been the UK's number apparel one accessories sourcing show for many years, but times change and we are changing with them. Following feedback from our visitors, we understand broad brush events are no longer effective, niche and specific solutions are now required and as a result FSVP (formerly Fashion SVP) has developed."
Together with this enhanced ethical and sustainable sourcing focus, FSVP will continue to showcase manufacturers from the UK, Europe and the rest of the world.
With curated networking, an enhanced matching and introduction service, and the latest products from the best suppliers on show, organisers say FSVP will help to solve visitors' challenges and build strong partnerships.
Click here to register for free.