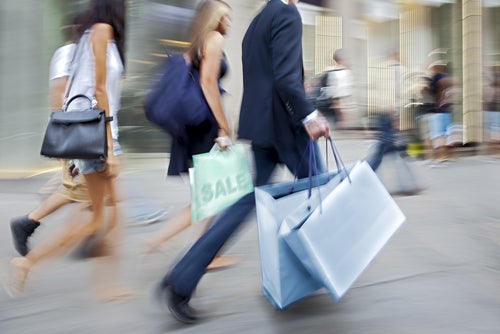 The study from McKinsey explores how current events are shaping UK consumers and overall found almost half of UK consumers are negative about the country's economic perspective and as a result plan to cut clothing spend.
Among its findings, the study suggests consumers are changing retail stores in a general move to increase purchases from discounters with the majority appeal coming from prices and promotions, particularly for Gen Z and baby boomers.
While spending on groceries increased in the last three months (55% of respondents) and 25% say they expect to spend more in the next three months, spending across almost all other categories (bar pet food and supplies and gasoline) is expected to fall.
52% of consumers say they will spend less on footwear while 50% say they will spend less on clothing.
Meanwhile, in footwear, 56% of consumers say they would buy fewer items, 16% say they'd buy a cheaper alternative, 4% say they would buy private-label, while 20% say they would stop buying footwear at all in the next three months.
Compared with apparel, 63% say they would buy fewer items, 17% would consider a cheaper option and 16% would stop buying altogether in the next three months.
Notably, the report says there have been marked shifts in activity, demand, channels and brands in search of value for money with 81% of consumers saying they have changed shopping behaviour in response to concerns and pressures faced. Downtrading is widespread and consumers are increasing purchases in discounters, drawn primarily by prices and promotions as well as value for money.
Non-food retail sales in the UK fell 1.2% in the three months to October, with clothing and footwear sales declining in particular according to the British Retail Consortium (BRC).
And the BRC's chief executive Helen Dickinson has warned for many, Christmas will be more gloom than glitter as families focus on making ends meet with mortgage payment rises, and retail could be set for a bumpy ride ahead as a result.
Last week Primark confirmed it would be holding prices in the wake of its FY results, a move analysts say may hurt margins but will drive loyalty and sales.