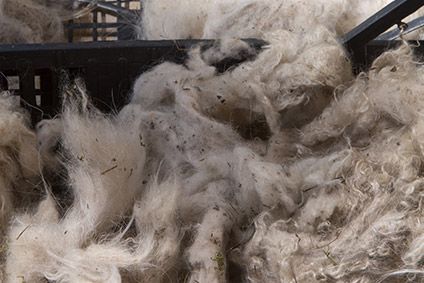 A new sustainable cashmere brand has launched with financial backing from a leading UK retail expert.
Loop Cashmere was launched by Claire Heathcote and Richard Levin, who each bring decades of experience in the retail sector.
The company is backed by high-street expert Tracy Lewis, who has spent her career in retail working with names such as Next, Mothercare, Marks & Spencer, and Fantasie & Freya Lingerie. She will serve as a non-executive director at the brand.
Heathcote and Levin began their careers in luxury retail, specialising in cashmere before launching Loop which they claim will be the best in its class for design, quality, sustainability, customer service, treatment of its workers, and animal welfare.
The business' sustainability promise includes using a yarn supplier accredited by the Good Cashmere Standard, a partnership with a farm in Mongolia with strong environmental credentials to offset any carbon emissions, and a commitment to delivering 95% recyclable packaging for products. The business also works with Yorkshire-based distribution hub Enabled Works, which trains and supports disabled and disadvantaged people into employment.
Loop is also the only specialist cashmere brand on sustainable online fashion retailer Dayrize, supported by partnerships with other retailers including Wolf & Badger and Jules B. These partnerships are the first of many for the brand to help accelerate its route to market.
"Having spent years in the fashion industry, I became increasingly aware of the importance of sustainability in the sector, the story behind a product and ensuring consumers always have the most sustainable choice available to them. A recent McKinsey survey shows more than half of global consumers have made significant changes to their lifestyles to lessen their environmental impact, and another 60% now go out of their way to recycle and purchase fashion products with environmentally friendly packaging," says Levin.
"We wanted Loop to be much more than the product, we wanted it to be part of a person's lifestyle and feed into their everyday values. That's why we place such an emphasis on producing high-quality, investable products, and why our supply chain partners are planet-conscious too.
"We are pleased to be backed by someone with such a strong retail pedigree as Tracy, who shares our core values, and we look forward to offering conscious consumers ethically-produced cashmere."
Lewis adds: "Figures show consumers are becoming increasingly conscious about their fashion choices, and their buying power, and the Covid-19 pandemic has increased awareness of issues such as brand purpose, ethical trading and sustainability for many consumers.
"With the global ethical fashion market showing an 8.7% growth since 2015, we expect to see more consumers turn to sustainable brands they trust and make conscious decisions about their fashion choices."