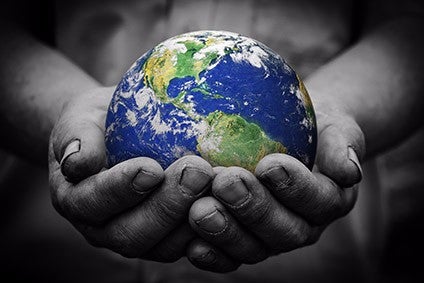 The latest efforts by the United Nations could help apparel brands and retailers transition to a circular economy where products along the whole value chain are repaired, reused and recycled.
Almost 2.5m pledges from governments, civil society, businesses, and individuals were logged at the UN Environment Assembly in Nairobi earlier this month, where, for the first time at such an event, environment ministers issued a declaration.
Under the terms of the document, nations will honour efforts to prevent, mitigate and manage the pollution of air, land and soil, freshwater, and oceans – which the UN says harms our health, societies, ecosystems, economies, and security.
It also commits to increasing research and development, targeting pollution through tailored actions, moving societies towards sustainable lifestyles based on a circular economy, promoting fiscal incentives to move markets and promote positive change, and strengthening and enforcing laws on pollution.
As part of a pledge towards a "pollution-free planet" the declaration also includes ensuring more sustainable consumption and production patterns by providing reliable sustainability information to consumers, increasing education and awareness raising, and making it easier to rethink, reuse, recycle and remake any products and materials to prevent and reduce waste generation.
A number of apparel brands and retailers have been making strides towards a circular economy, with the likes of Swedish giant H&M for example, operating a garment collecting initiative that sees clothing collected in-store directly sent for reuse and recycling. Since 2013, the company says it has collected 55,000 tonnes of textiles.
The assembly also passed 13 non-binding resolutions and three decisions, including moves to address marine litter and microplastics.
Over 4,000 heads of state, ministers, business leaders, UN officials, civil society representatives, activists and celebrities gathered at the summit in Nairobi, which ran for three days from 4-6 December under the overarching theme of pollution.
"Today we have put the fight against pollution high on the global political agenda," said Erik Solheim, head of UN Environment. "We have a long struggle ahead of us, but the summit showed there is a real appetite for significant positive change.
"It isn't just about the UN and governments, though. The massive support we have seen from civil society, businesses and individuals – with millions of pledges to end pollution – show that this is a global challenge with a global desire to win this battle together."
In addition, Chile, Oman, South Africa and Sri Lanka all joined the UN's #CleanSeas campaign, which aims to end marine litter, with Sri Lanka promising to implement a ban on single-use plastic products from 1 January 2018, step-up the separation and recycling of waste, and set the goal of freeing its ocean and coasts of pollution by 2030. There are now 39 countries in the campaign.