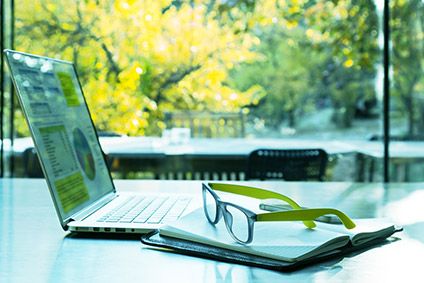 The UN Fashion Industry Charter for Climate Action (UN Fashion Charter) is an industry-wide initiative to collectively address the climate impact of the fashion sector across its entire value chain. Signatories commit to reducing aggregate greenhouse gas emissions through their global supply chains by 30% by 2030, and to not installing new sources of coal-fired heat or power generation in tier 1 and tier 2 factories and mills by 2025.
Launched in 2018 at the United Nations (UN) Climate Conference in Katowice, Poland (COP 24), the UN Fashion Charter is aligned with the goals of the Paris Agreement to keep the global temperature increase below 2°C and avert the worst consequences of climate change. The Charter's long-term vision is for the industry to achieve net zero emissions by 2050.
It now has more than 100 participating fashion and apparel brands – including Adidas, Burberry, Gap Inc, H&M Group, Inditex, Kering, Levi Strauss & Co, and PVH Corp – and 38 supporting organisations committed to the principles. The latest to join the ranks is value fashion retailer Primark.
"As a global fashion retailer, we are passionate about finding solutions to the challenges of climate change and recognise that there is always more to do. While we have big ambitions to make our business more sustainable, we also know that even our small changes can make a big difference, simply because of our size. And we want to do all this without passing the cost on to our customers, as we believe that sustainable fashion shouldn't come with a big price tag," says Katharine Stewart, ethical trade and environmental sustainability director at Primark.
The Charter defines issues that will be addressed by signatories, ranging from decarbonisation of the production phase, selection of climate-friendly and sustainable materials, low-carbon transport, improved consumer dialogue and awareness, working with the finance community and policymakers to catalyse scalable solutions, and exploring circular business models.
To make concrete progress on these commitments, six working groups have been established in which signatories will work to define steps for implementation.
At the end of last year, Charter signatory fashion companies launched a public communique during the UN Climate Conference COP25 in Madrid, Spain, calling on energy ministers in fashion-producing nations to do more to promote renewable energy and remove obstacles such as fossil fuel subsidies.
More recently, signatories developed a guide to help companies identify what climate actions to take and which initiatives and programmes could take them closer to decarbonisation.
The increasing number of companies committing to the UN Fashion Charter has been welcomed by environmental group Stand.earth, but the organisation believes its current commitments do not go far enough.
"In general, we're supportive to hear of more companies signing the Fashion Industry Charter for Climate Action because it means a greater number of highly polluting companies are making commitments to meet the Paris Accord plan to limit warming to well below 2 degrees Celsius throughout entire supply chains. The Charter secretariat is also making attempts to engage with policymakers in the countries where the fashion industry has a large presence, to encourage incentives for renewable energy," says Maya Rommwatt, fashion campaigner at Stand.earth.
"That said, at the moment Charter commitments don't go far enough. To get really excited, we'd like to see signatories pledge to make deeper and faster emissions cuts aligned with a pathway to 1.5 degrees, which is what current science tells us we must be aiming for if we want to reduce the worst impacts of climate change. This would mean committing to reducing absolute climate pollution in their global supply chains by at least 40% by 2025, setting specific renewable energy goals for their factories and mills, and pledging to avoid false solutions like reaching 'carbon neutrality' through mass carbon offsets."
The Charter also has a further 35 supporting organisations which are committed to the principles but may not yet be able to apply and implement all of them.