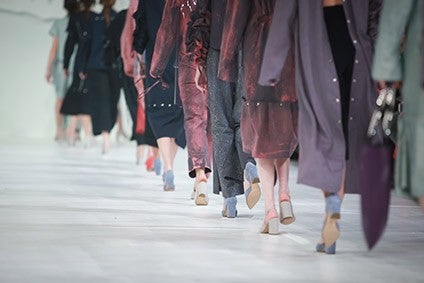 The United Nations (UN) is preparing to launch the 'UN Alliance on Sustainable Fashion' in March next year, in a bid to create an industry-wide push for action to reduce fashion's negative social, economic and environmental impacts.
According to the United Nations Environment Programme (UN Environment), the fashion industry emits 10% of global carbon emissions and 20% of global wastewater. Textile dyeing is the second largest polluter of water globally and it takes around 2,000 gallons of water to make a typical pair of jeans. And in terms of human cost: "Textile workers are often paid derisory wages and forced to work long hours in appalling conditions," it says.
The motto of the March meeting is to "think beyond prevailing patterns and live within sustainable limits."
It will encourage the private sector, governments and non-governmental organisations to work together to turn the fashion industry into a driver for the implementation of the Sustainable Development Goals. The SDGs are a set of 17 universally agreed-upon goals addressing the top current environmental, social and economic issues.
Patsy Perry, senior lecturer in fashion marketing at the University of Manchester, says a lot of fashion retailers have put in place initiatives focused on reducing fashion's negative impact on the environment.
"However, there is still a fundamental problem with the fast fashion business model where revenues are based on selling more products, and therefore retailers must constantly offer new collections. It would be unrealistic to expect consumers to stop shopping on a large scale, so going forward, I would expect to see more development and wider adoption of more sustainable production methods such as waterless dyeing, using waste as a raw material, and development of innovative solutions to the textile waste problem," she says.
The meeting will explore initiatives that have already been taken such as using polyester made from recycled bottles, zero-waste collections made using surplus clothing from mass clothing manufacturers, and take-back schemes and wardrobe recycling programmes.
"The rental model is clearly a winner for the higher end of the market where consumers may have no intention of wearing an occasion dress more than once, but at the lower end, it's all too easy to go online and be able to buy outright any trend or item," says Perry. "For rental to be a success at this market level, companies need to offer sufficient choice of brands and styles that would engage consumers and tempt them away from outright purchase, and the rental service needs to be smooth and faultless.
"Keep your clothing in use for longer to reduce its environmental footprint, as well as reducing the amount of new stuff you need to buy and the consequent use of resources," she adds. "This also reduces the impact of the disposal of perfectly good but unwanted clothes."