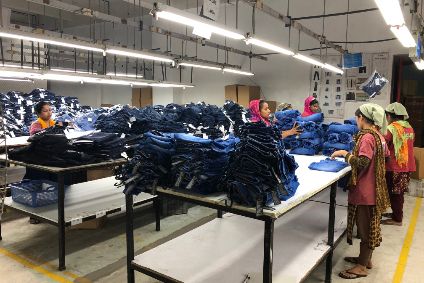 Under Armour, NIKE, adidas and Uniqlo are the latest brands to commit to the PayUp campaign by workers' rights organisation Remake, which urges major fashion brands to agree to pay for orders both completed and in-production.
The campaign for the Bangladesh garment industry launched on 30 March in response to reports from suppliers that brands had cancelled in-production orders as a result of retail constriction following the outbreak of the coronavirus (Covid-19) pandemic.
It has since received 14,000-plus signatures of support, and 14 brands have agreed to pay for back orders totalling upward of US$600m in Bangladesh, including PVH Corp, M&S, H&M, and Zara.
Remake says conservative estimates are that the #PayUp campaign has helped unlock $7.5bn in unpaid orders globally.
Brands including Primark, C&A, and Gap remain on the campaign's list of those that have not yet promised to pay.
A Gap Inc spokesperson told just-style: "We have been actively working with our vendors – many of whom we have worked with for over ten, 20, even 30 years – to manage our product pipeline and right-size our inventory. Through direct, one-on-one conversations with our vendors in Bangladesh, we've finalised spring, summer and fall plans, which includes placing and purchasing tens of millions of units and cancelling approximately 1% of our total 2020 buy in Bangladesh year-to-date.
"We also had to right size our orders for fall 20 in order to anticipate a temporary slow-down in demands as we configure plans to ramp up store openings in North America. We agreed with our vendors that we will take full liability of the fabric and raw materials already purchased, and have aligned to transform these into garments for the forthcoming seasons' developments."
Around 800 garment factories in Bangladesh resumed operations late last month after closing due to a government-ordered lockdown.
Rubana Huq, president of the BGMEA, said she came under pressure to reopen factories after the pandemic cost the industry more than US$3bn in orders that were cancelled or suspended.
The trade body has appointed multiple audit teams to conduct factory visits to carry out health and safety checks.
Primark and C&A did not respond to just-style's request for comment at the time of going to press.