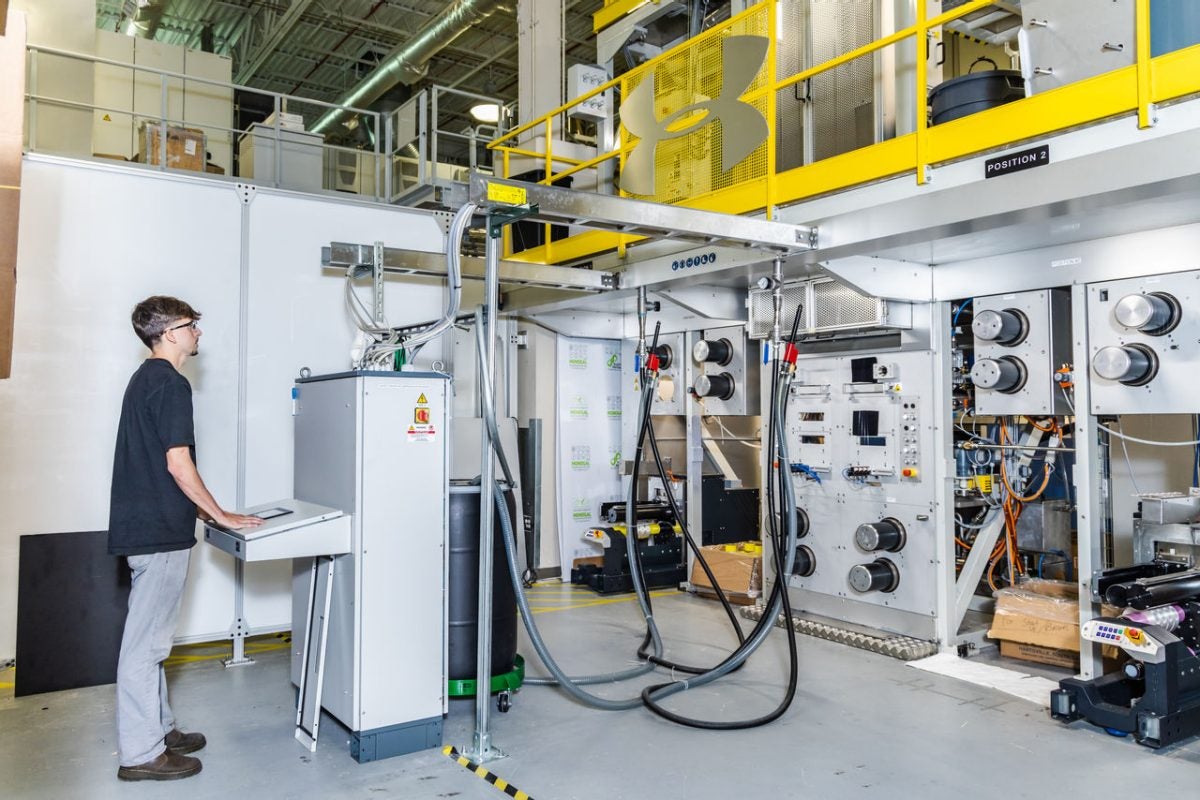 The partnership sees Under Armour open an innovation centre on NC State's Centennial Campus, a space for Under Armour employees to work alongside university researchers. The partners have also signed a research agreement to accelerate bringing new discoveries to market. Collaborative projects will uncover innovative solutions to support athletes on their journey to compete, while also improving the industry's environmental impact.
"At Under Armour, we are committed to creating performance solutions for athletes that they never know they needed and can't imagine living without. This commitment requires a laser focus on innovation. We are proud to partner with NC State, a top research university, to help us create cutting-edge fabrics that not only perform for athletes, but are also in line with our value to act sustainably," says Lisa Collier, chief product officer at Under Armour.
Under Armour said NC State is a strategic partner for its innovation team because of the university's "strong talent pipeline, highly-regarded academic programs, and unique location". North Carolina is the epicentre of textile manufacturing in the US and NC State is home to the nation's leading institutions for nonwoven and textiles.
 
"The addition of Under Armour on campus will result in meaningful experiences for our faculty and students," said NC State chancellor, Randy Woodson. "Through shared expertise, we look forward to strengthening textiles innovation, improving sustainability, and developing future leaders for the industry."
Currently Under Armour employs 30 alumni of NC State.
Behnam Pourdeyhimi, executive director of NWI, added: "Transformative innovation is driven by partnerships between industry and academia. Our collaborations with Under Armour will rethink the future of fibre and materials to develop new solutions."
Among its initiatives as part of the project, Under Armour has sponsored a project which saw students develop a material that repurposed down-insulation waste which typically ends up in landfills. The students then created a jacket prototype using the more sustainable material.
Under Armour also donated 12,000 yards of fabric. The material was used for Art2Wear, NC State's annual student-run production that spotlights works of wearable art.
As part of the Under Armour Design Challenge, the students were invited to create looks for the show using the donated fabric. The designs were evaluated for creativity while keeping with Art2Wear's ethos of avante-garde wearable sculpture and the 2022 theme, 'Dissonance.'
Earlier this year Under Armour said it is prioritising the use of recycled and renewable materials, and has pledged to implement sustainability and circular design principles in at least half of its products by 2027.