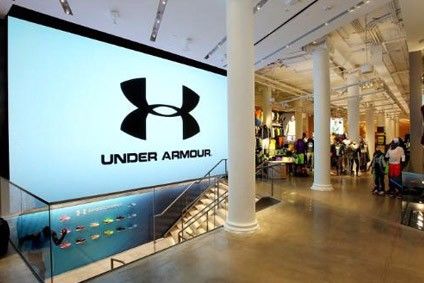 Under Armour has announced unaudited financial results for the fourth quarter and fiscal year ended 31 December.
Q4 revenue was up 9% to US$1.5bn compared to the prior year. Revenue increased 8% currency-neutral.
Apparel revenue was up 18% to $1.1bn, while footwear sales increased 17% to $283m.
Net income amounted to $110m, compared to $184m last time, while gross margin increased 130 basis points to 50.7%.
FY revenue grew 27% to $5.7bn, and was up 25% currency-neutral.
Apparel revenue increased 33% to $3.8bn, while footwear revenue was up 35% to $1.3bn.
Net income was $360m, compared to a net loss of $549m a year earlier, while gross margin increased 210 basis points to 50.3%.
"The final quarter of 2021 demonstrated the power and consistency of Under Armour's strategic playbook, which allowed us to capitalise on improving brand strength and consumer demand," said Under Armour president and CEO Patrik Frisk. "By staying hyper-focused on operational excellence and serving the needs of athletes, we were able to deliver record revenue and earnings results for the full year.
"As we navigate ongoing uncertainty in the marketplace, we remain focused on delivering industry-leading innovations, premium experiences, and empowering those who strive for more. Going forward, I am confident that we are running a stronger company – one that is able to deliver sustainable, profitable growth and value creation for our shareholders over the long term."
Commenting on the numbers, managing director at GlobalData Neil Saunders said Under Armour has ended its fiscal year on a very solid note with total revenue up by 8.9% over last year and by 6.1% over 2019.
"This represents a slight acceleration since the last quarter which is both a function of an easier prior year comparative and a robust consumer demand backdrop as people shopped avidly over the holiday period.
"Within North America sales grew by 15.1%, nearly double the rate of growth of the third quarter. Compared to 2019, North American sales rose by 8.2%. By our calculations, this represents a modest market share gain, which was fueled by both existing customers spending more and some new customer acquisition from people buying gifts for others. Such a lift supports Under Armour's ongoing narrative that it is improving and sharpening its brand image. However, while we recognise that progress has been made on this front, the acid test will be whether the company can carry this momentum forward into the slightly more challenging trading periods ahead.
"From our perspective, the Under Armour brand is still too diffuse and doesn't have the discipline of larger players like Nike nor the focus of smaller players like Lululemon. There is still a sense that Under Armour is a jack of all trades and a master of none. This is the main issue the brand needs to remedy going forward if it wants to be in the same league as other labels which are often seen as more premium.
"Moreover, we also think Under Armour needs to explore high growth areas such the space which fuses the comfort or athleisure with the more formal styling for work or going out. This is a difficult ask of a brand that, arguably, already has too many moving parts and elements. However, the solution lies in clearer branding, communication and segmentation. Without these things, it will be harder for Under Armour to maintain growth rates and it will mean it loses out on emerging opportunities that others are already exploiting.
"While revenue was very solid this quarter, the bottom-line outcome was not so favourable. Net income fell by 40.6%, although most of this was down to the tough comparative from last year which was boosted by $179m of income from the sale of the MyFitnessPal platform. In terms of underlying profitability, gross and operating profit are both up – supported by better margins from lower discounting and less promotional activity.
"Despite this outcome, management sees things tightening over the next few quarters and has called out rising freight expenses amid ongoing supply chain issues as a particular problem. Its decision to use more air-freight is, in our view, right as it protects supply and the customer experience. However, without the elevated volumes of the holiday period and alongside other cost pressures, this decision is likely to crimp profitability.
"As we have noted before, Under Armour is on a solid footing. It has good financials and a management team that seems to understand the steps necessary to take the brand to the next level. However, much of the reengineering that needs to be done will now need to take place against a backdrop of more muted consumer demand and more challenging economic dynamics. That leaves Under Armour more exposed and means its decisions need to be both quick and accurate."