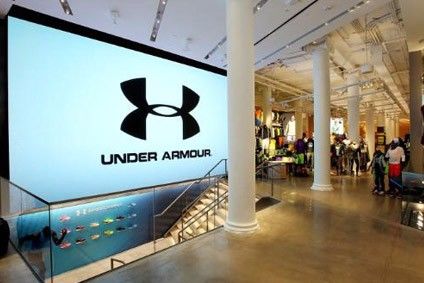 US sportswear retailer Under Armour has struck a US$345m deal to divest its MyFitnessPal platform to global investment firm Francisco Partners.
The transaction value is inclusive of the achievement of potential earn-out payments and subject to working capital and other customary adjustments. It is expected to close in the fourth quarter of 2020, subject to customary closing conditions and regulatory approvals.
In a statement, Under Armour said the deal would allow it to become more strategically focused.
"As part of our ongoing transformation, we are committed to actively managing our business to ensure that our strategies and assets are prioritised to connect even more deeply with our target consumer – the focused performer," explained Under Armour president and CEO Patrik Frisk. "This announcement reduces the complexity of our consumer's brand journey by empowering sharper alignment with our long-term digital strategy as we work towards a singular, cohesive UA ecosystem. Additionally, it affords us investment flexibility to drive greater return and value to our shareholders over the long-run."
MyFitnessPal is currently reported within Under Armour's Connected Fitness segment, which also contains the MapMyFitness and Endomondo platforms.
In addition to the MyFitnessPal sale, the sportswear retailer has also announced plans to discontinue the Endomondo platform's operations at the end of the year. The MapMyFitness platform, which includes MapMyRun and MapMyRide, remains a "crucial element" of Under Armour's digital strategy, as does its connected footwear business.
Under Armour recently reported a 62% drop in net income to $39m for the third quarter, while revenue was flat at $1.4bn compared to last year.