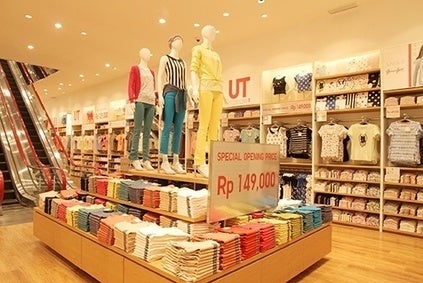 The SGS IC Mark is a globally recognised, voluntary product certification scheme that gives manufacturers and retailers greater ability to demonstrate their focus on quality and performance, and to reach their sustainability goals.
Uniqlo, a casual wear designer, manufacturer and retailer, contracted SGS to undertake a factory qualification audit alongside product testing, comprising both compliance and hazardous chemical substances testing of the company's infant series of textile products, fabrics, and accessories.
SGS was able to certify that Uniqlo met the scheme's mandatory and technical requirements – enabling the IC Mark certification to be awarded.
"By taking a customised approach to our quality assurance certification, we were able to provide a corresponding certification mark based on the characteristics of Uniqlo's products," says Yvonne Tse, vice president, Global Softlines, SGS. "This award enables the company to demonstrate the outstanding characteristics of its products and stand out to consumers amongst fierce market competition. To consumers around the world, we believe it's only trusted because it's tested."
The SGS IC Mark was developed by SGS to address consumer concerns and to enable organisations to display a QR code on product packaging which gives consumers instant access to the certification test results. This includes a brief description of the product with an image, the date and scope of the test, the test criteria and results, plus the approval number. It also provides details of the manufacturer and any applicable retailers.