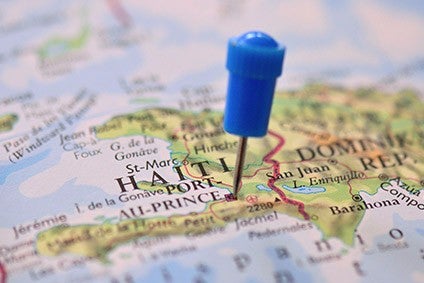 Companion bills have been introduced in both the Senate and the House of Representatives to extend the HOPE and HELP programmes that aim to improve opportunities for people in Haiti people through trade preferences designed to support manufacturing jobs in the apparel industry.
Haiti is currently the thirteenth largest source of apparel to the US market, representing 1.36% of imports by volume. Key to the country's growth as a sourcing partner has been the 1983 Caribbean Basin Economic Recovery Act, and the amendments that were made to it via the Caribbean Basin Trade Partnership Act (CBTPA), the Haitian Hemispheric Opportunity through Partnership Encouragement (HOPE) Act, and the Haiti Economic Lift Program (HELP) Act.
Haiti has been suffering in recent months, initially rocked by political unrest with unions in the country in March urging a return to democracy and an end to what they called human rights violations and union repression in the country. On 7 July, Haitian President Jovenel Moise was killed.
In August, at least 1,419 were known to have been killed in a 7.2 magnitude earthquake that hit the country.
"Haiti is an important partner to the industry, both as a source of finished apparel and a market for American-made components," said Steve Lamar, president and CEO of the American Apparel & Footwear Association (AAFA), announcing his support of the trade preference benefits.
"Haiti has experienced many hardships in recent years, from natural disasters to political unrest. Renewing these programmes encourages companies to continue to work in Haiti and grow the industry there. While a stronger industry is beneficial for the Haitian people, it also supports thousands of American jobs that rely on Haiti as a market for US-made textiles.
"Thank you to Senators Rubio and Cassidy, and Representatives Salazar and Wilson for introducing this important legislation."