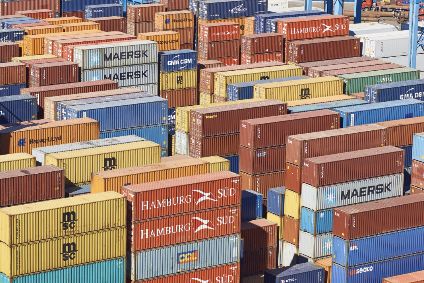 A US apparel trading association has expressed its disapproval at a threatened tariff hike of apparel and accessories from the EU over an ongoing aircraft subsidies dispute, warning of its impact on American workers and consumers.
In December, the US said it was considering additional tariffs on EU goods in an ongoing row over aircraft subsidies, building on a move earlier in the year that saw some clothing exports hit by additional duties of 25%. In October, the US slapped tariffs on US$7.5bn worth of goods it imports from the EU including clothing. The decision came after it was given the green light by the World Trade Organization (WTO) to impose tariffs ranging from 10-25%.
A letter from the American Apparel and Footwear Association (AAFA) to US Trade Representative (USTR) Robert Lighthizer said while the industry agreed with the US government's objective of eliminating illegal subsidies for Airbus, it was "stumped" as to how imposing taxes on US imports of clothes, textiles and accessories would accomplish that goal.
"Our members, and the millions of American workers we employ, source and sell clothes and home textile made in the United Kingdom and handbags made in France to American consumers," wrote Nate Herman, senior vice president, policy at the AAFA.
97% of all clothes and over 99% of all handbags sold in the US today are imported, he said, adding wool sweaters from England and Scotland and handbags made in France "have a certain cachet with our customers, American consumers".
"As a result, US companies import a lot of handbags from France and sweaters from the UK. And our American workers design, develop, market, and sell these sweaters and handbags to American consumers.
"If a punitive tariff is imposed by the US government, our members will be forced to source fewer handbags, which will obviously lead to lower sales, which impacts our workers – American workers. Or, our members will be forced to charge higher prices, which again will lead to lower sales, which again impacts our workers – American workers.
"With the 25% punitive tariff already in place on US imports of UK sweaters (and suits and home textiles), this concept has become reality. This is quite literally a tax that hits Americans in the pocketbook and leaves them out in the cold."
He also noted Europe has already retaliated against imports of US-made jeans and other US-made clothing, and threatened retaliation against US-made shoes, over the steel and aluminum dispute.
"The current punitive taxes have done nothing to date to change Europe's behaviour. The expansion of those punitive taxes to more of our products will do nothing to change Europe's behaviour. Why? Because our industry has nothing to do with civil aircraft subsidies.
"Yet, retaliation against these products, if implemented, will have a significant impact on our industry, US manufacturing, and our American workers."