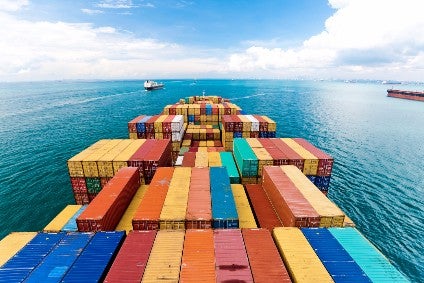 A group representing US apparel and footwear brands and importers has welcomed the renewal of the Generalized System of Preferences (GSP) programme, which will lower costs for domestic companies on imported articles not made in America.
GSP was established by the Trade Act of 1974 and is the largest and oldest US trade preference programme, designed to provide duty-free access for critical inputs and other products no longer made in the United States from developing nations.
On Monday (12 February), the American Apparel & Footwear Association (AAFA) president and CEO, Rick Helfenbein, wrote to the House of Representatives urging renewal of the programme, and yesterday welcomed the 400-2 vote in favour of its extension.
"The Generalized System of Preferences is a critical component of our US trade agenda," said Helfenbein. "GSP is popular on Capitol Hill and well-liked by the business community and the many nations that are eligible for benefits. By renewing the GSP programme, American businesses can use duty-savings to compete internationally, lower costs for American families, hire more American workers, and invest in new products. The renewal of GSP also gives the Trump Administration an effective enforcement tool to open foreign markets, protect intellectual property, and improve workers' rights."
The legislation extends the GSP programme until 31 December 2020, and covers tariffs paid since the programme expired at the end of 2017.
"Special thanks to Representatives Reichert, Pascrell, Brady, Neal, Walorski, Curbelo, Smith, Kelly, and Meehan for introducing this essential legislation. With strong bi-partisan support in the House, we encourage the Senate to quickly follow suit."
President Donald Trump has been working to "fix" what he says are bad trade deals for the US and negotiate new ones.
In his maiden speech to Congress last month, he said America had finally turned the page on decades of unfair deals that "sacrificed our prosperity and shipped away our companies, our jobs, and our Nation's wealth".
He told the audience: "From now on, we expect trading relationships to be fair and to be reciprocal. We will work to fix bad trade deals and negotiate new ones. And we will protect American workers and American intellectual property, through strong enforcement of our trade rules."