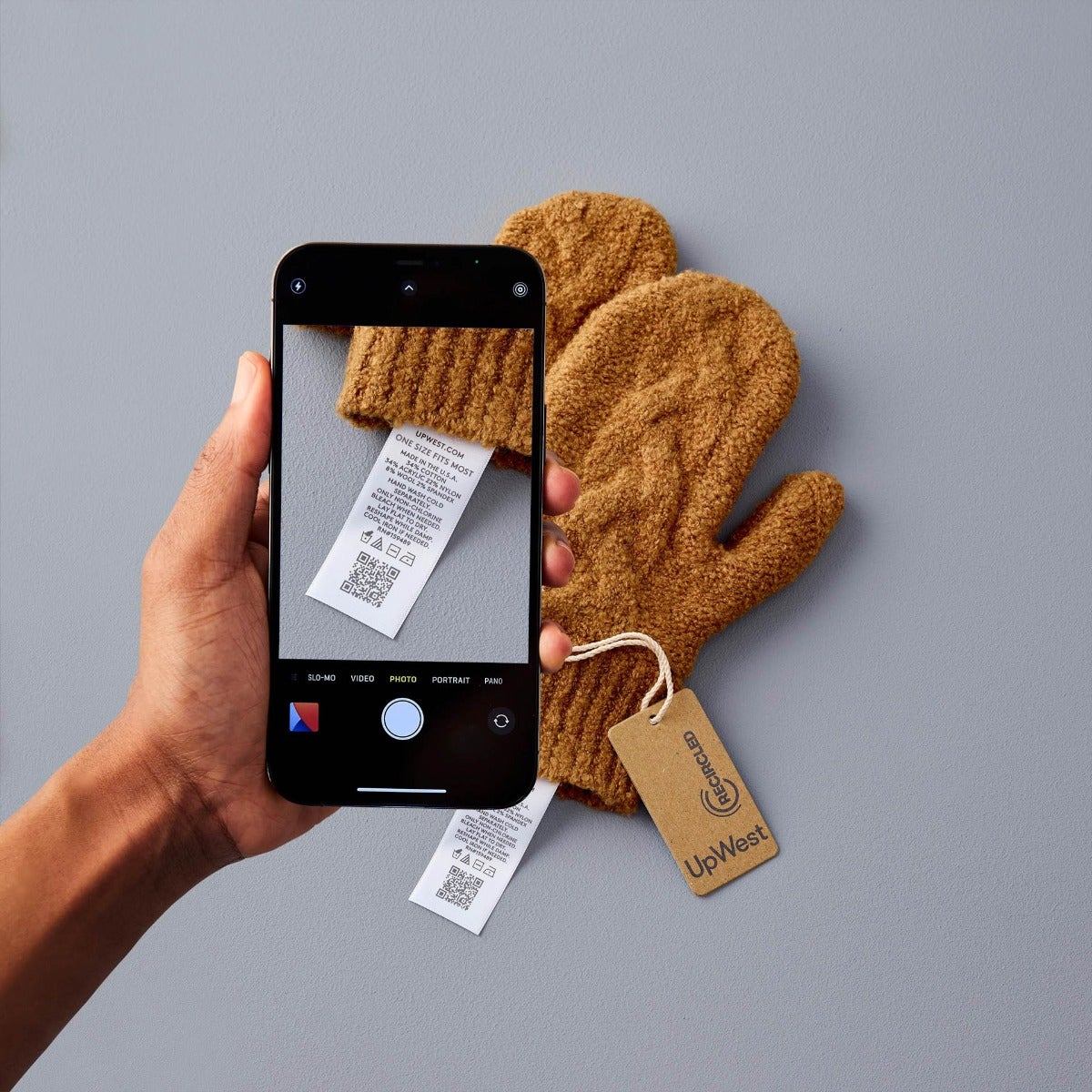 Such legislation would modernise outdated federal regulations to the benefit of consumers, says the AAFA. The mandated labelling information on clothes could be delivered to consumers through digital labels using different technologies, including but not limited to QR codes.  
In a letter to the Federal Trade Commission (FTC) the AAFA said that allowing for mandated information about a garment to be delivered through a digital label would improve accessibility and give consumers the regulatory information they needed. They also added that such technology would allow consumers to access more information about the product and could help the industry meet its sustainability goals.
"We urge Congress to approve legislation that would require the FTC to allow for the use of digital labels," the letter says.
Presently, fibre content and care instructions must be displayed through a physical label on a garment, but as the AAFA explains, the proliferation of labelling requirements around the world has led to "label creep" – pages of labels in small text in multiple languages and with confusing symbols that are hard to read and can be uncomfortable.
The industry expects that labelling will become even more complicated in the future as the recycling ecosystem develops and more information about sustainability is required. Additional information will only make the current situation, where there is a profusion of labels, worse, says the AAFA.
The letter goes on to highlight some of the possible advantages of replacing traditional printed labels with digital ones, including:
Consumers will have a simple and convenient way to access the required regulatory information via their smartphone, including additional information such as how the product was made
Consumers will always have access to the latest information about the garment, for example if there is a product recall.
Consumers will always have access to the required information, and more, even if the consumer is the second or third owner of the garment, because the much smaller digital label is much more likely to stay with the garment, rather than be cut off for comfort or convenience.
Consumers can be offered enhanced sustainability information about the garment, before they purchase it, including how the garment was produced, what it was produced with, and where it was produced.
"The time to act is now," says the AAFA. "Even though consumers and the technology that enables this are in the 2020s, the regulatory regime that created these labelling requirements is still locked in the 1960s."
According to new research from Avery Dennison Corp., European, Chinese and American consumers are increasingly on the lookout for digitally-accessible detailed information about the history of garments they purchase and their aftercare.