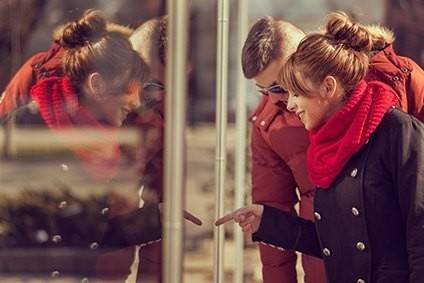 December saw little cheer for the handful of US apparel retailers still reporting their monthly comparable sales, as only one reported a rise in monthly comps while the remainder posted flat or lower sales for the period.
Nebraska-based denim specialist The Buckle reported a 0.2% drop in same-store sales for the five weeks ended 5 January, compared to the same period last year. Net sales also declined, falling 6.7% to US$137.4m from $147.2m in the prior year five-week fiscal month.
Meanwhile, value-priced fashion and accessories retailer Cato Corporation reported flat same-store sales for December, compared to the five weeks ended 6 January 2018. Total company sales were down 9% to $86.5m. "December same-store sales were slightly below our expectations," said CEO John Cato.
Comparable sales at L Brands, owner of the Victoria's Secret and Pink brands, were also flat, while net sales of $2.48bn were down from $2.52bn.
Speciality apparel and footwear retailer Zumiez, meanwhile, booked a 4.9% comp sales rise. The Seattle-based chain was up against a tough 7.9% year-ago comparison. Total revenues for the month also increased, rising 2.9% year-on-year to $164.6m, compared to $160m for the five-week period ended 30 December 2017.