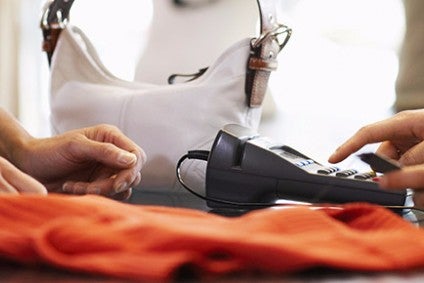 November proved a more positive month for the handful of US apparel retailers still reporting their monthly comparable sales figures as digital and store-based sales came in better than expected over the Black Friday weekend, getting the key holiday trading season off to a solid start.
According to research firm Retail Metrics, final November same-store sales increased 9.5% for monthly reporters, versus a 6.2% forecast and 0.8% a year ago. This compares to a 6.8% increase in October, and a 5.4% gain in September.
Retail Metrics president Ken Perkins said expectations coming into the holiday period were "generally modestly optimistic" with low unemployment, strong consumer confidence, and decent wage gains. "Optimism was tempered given the vast number of store closures and retail bankruptcies coupled with very sluggish retail earnings this year," he added.
But retailers surprised on the upside this month as the lead up into Thanksgiving and the Black Friday weekend turned out better than expected with foot traffic showing some resilience, falling just 1.6% on Thanksgiving and Black Friday (November 24).
Perkins adds digital sales were up high-teens throughout the weekend kicking off the holiday trading season in "stronger shape" than has been seen in several years.
Winners and losers
While three of the apparel retailers still reporting monthly comparable store sales posted increases in November, one booked its 29th consecutive monthly decline.
This was Nebraska-based denim specialist The Buckle, which saw same-store sales fall a slightly worse than expected 3.6% relative to Retail Metrics' consensus estimate of -3.2%. This was a 10 basis point sequential improvement from the 3.7% drop posted in October and the company's best monthly comp performance since August 2015. The Buckle's last positive monthly same-store sales increase occurred over two years ago in June 2015 with a 0.5% gain. The company also booked a 4% decline in net sales to US$78.3m from $81.5m in the year-ago period.
Meanwhile, comparable store sales for value-priced fashion and accessories retailer Cato Corporation continued on their negative trend in November. The retailer turned in an 8% comparable store decline that matched Retail Metrics' consensus estimate but declined sequentially from October's -7% comp store fall. Cato has now comped negatively for 21 straight months. Net sales were down 9% to $62.2m.
CEO John Cato said: "The November same-store sales decline is consistent with our current trend. Consequently, we continue to expect our full-year earnings to be significantly below last year."
L Brands, owner of the Victoria's Secret, Pink and La Senza brands, took a step back from October when it reported its first positive comp since last November. The company reported a 1% comp drop for November that missed Retail Metrics consensus estimate by 120 basis points. Net sales were up 2% to $1.27bn from $1.25bn last year. The Columbus, Ohio-based chain noted that for November, the exit of the swim and apparel categories had a negative impact of about 1 percentage point for both total company and Victoria's Secret comparable sales.
Speciality apparel and footwear retailer Zumiez, meanwhile, turned in a 7.8% comparable sales increase for November. This beat Street forecasts for a 5.7% gain, and represents the company's 9th consecutive positive monthly same store sales increase. Total sales were up 11.3% to $77.1m.