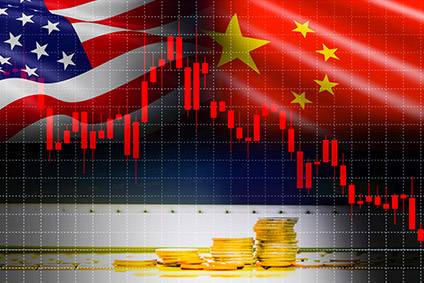 Tariffs on apparel were retained to ensure China fulfils its obligations under its 2020 Phase One trade pact with the US.
In a letter to the Secretary of the Treasury, Janet Yellen and US trade representative Katherine Tai, the AAFA, among a number of other organisations, said they supported the Biden Administration holding China accountable to its Phase One commitments and strongly urged the Administration to work with the Chinese government to increase purchases of US goods through the remainder of 2021 and implement all structural commitments of the Agreement before its two-year anniversary on 15 February 2022.
It added the Chinese government has met important benchmarks and commitments made in the agreement that benefit American businesses, farmers, ranchers, and workers and that it had removed market access barriers for some products but that "there is more work to be done by both governments to ensure that China meets its existing purchase commitments".
"The Phase One agreement did not address some of the significant challenges identified in USTR's Section 301 investigation of China, nor many of the core structural economic concerns in the relationship," reads the letter. "Longstanding issues remain unaddressed…Many of these topics were reserved for future talks, assuming successful implementation of Phase One. By fully implementing the structural commitments in Phase One and returning to the negotiating table, we are hopeful that progress can be made on these many outstanding concerns.
"In addition to ensuring full implementation of Phase One commitments, and resuming talks on outstanding issues, we also urge the Administration to retroactively restore product exclusions that expired in 2020; reinstate a new, fair, and transparent tariff exclusion process; and continue negotiations with China to remove both nations' counterproductive tariffs as soon as possible. These steps are sorely needed to mitigate the tariffs' significant and ongoing harm to the US economy, US workers, and US national competitiveness.
"Due to the tariffs, US industries face increased costs to manufacture products and provide services domestically, making their exports of these products and services less competitive abroad. They also must deal with international competitors who do not face tariffs on inputs from China nor high tariffs on their exports to China.
"We appreciate that achieving durable, concrete, meaningful results to level the playing field for American businesses, innovators, workers, and farmers will not be easy, and that past bilateral trade consultations have not yielded hoped-for changes in critical areas. We also recognize that fully resolving tariffs is unlikely, absent substantially more progress by China on core issues. Iterative progress and sustained effort with the second-largest economy in the world, however, can serve the Administration's goal of Building Back Better and help to advance its worker-centered trade policy by addressing structural issues in the Chinese economy."