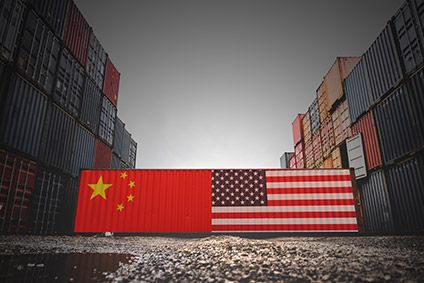 Talks between the US and China have resumed again this week, with United States Trade Representative (USTR) Robert Lighthizer welcoming an official delegation from China for a series of meetings to discuss the trade relationship between the two countries.
The Washington round of discussions follow talks in Beijing last week where US officials met with their Chinese counterparts at the direction of President Donald Trump.
The meetings are a part of an agreement between President Trump and President Xi Jinping in Buenos Aires in December of last year to engage in 90 days of negotiations to try to avoid another increase in tariffs on US imports from China. China has also pledged to purchase a substantial amount of goods and services from the United States.
Scheduled for 1 March, the increase would see US tariffs on US$200bn worth of imports from China rise from 10% to 25%.
While details from the first round of talks were scant, a statement from the White House said the discussions led to progress between the two parties but noted "much work remains."
The next round of meetings will begin tomorrow (21 February), led by Ambassador Lighthizer and including Secretary of the Treasury Steven Mnuchin, Secretary of Commerce Wilbur Ross, assistant to the President for economic policy Larry Kudlow, and assistant to the President for trade and manufacturing policy Peter Navarro.