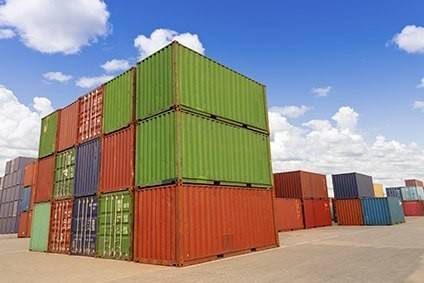 The European Union (EU) has warned it is prepared to impose temporary safeguard duties on imports of US-made apparel and textiles, as part of its response to American duties on aluminium and steel imports.
The EU executive, the European Commission, has released a draft list of products that may in future attract retaliatory duties. It will be open for consultation until 26 March, in case new tariffs would do harm to EU businesses, as well as restricting US exports. Having received comments, the Commission will almost certainly slim down this list, before offering to hold 30 days of talks with the US about its metal duties.
If these do not lead to an agreement, the Commission may scrap special low or zero duty market access that the US enjoys in EU markets for a range of clothing products – including woollen and cotton T-shirts, singlets and other vests; jeans; cotton shorts; industrial and occupational trousers; and men's footwear with leather uppers. This could happen within 90 days of the talks failing.
Looking ahead, if this action does not achieve the desired effect of scrapping the metal duties, this could be followed by new EU tariffs, probably on different goods. A list issued by the European Commission highlights potential duties on all kinds of trousers (for men and women); overalls; men's and boys' shirts; footwear, including those with leather and rubber uppers and rubber or plastic outer soles, and more; slippers; plus certain yarns and a limited range of fabrics.
Reaching agreement between Brussels and Washington will not be easy, however, because the EU thinks the American duties are based on a bogus legal authorisation. The US has acted on supposed national security grounds, arguing the tariffs will boost America's metal industry and hence create a reliable domestic metal production base to build up its military. World Trade Organisation (WTO) rules allow countries to protect their economies under national security grounds.
EU trade Commissioner Cecelia Malmström, however, has said this justification for action is false legally, because the EU would not stop exporting metal to the US to starve its defence manufacturers of materials.
As a result, the Commission has concluded the metal duties are an "economic safeguard measure in disguise, not a national security measure", which means the EU thinks it can "use the WTO safeguard agreement to rebalance benefits that we have given to the US in the past", she argued.