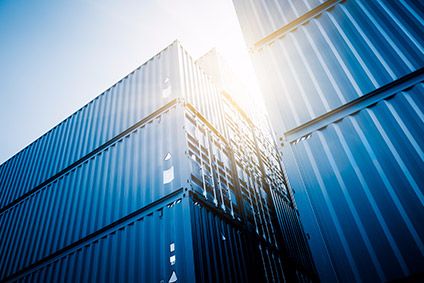 The US clothing industry is reeling after US President Donald Trump went ahead with his threat to impose tariffs on steel and aluminium imports, while the retail sector has called the move a "self inflicted wound on the nation's economy".
The White House said yesterday (8 March) the tariffs of 25% on imported steel and 10% on aluminium will come into effect in 15 days. The President had said previously the import taxes would protect US national security.
"Under the leadership of President Trump, America has a robust trade agenda that supports our national security," US Trade Representative Robert Lighthizer said in a statement. "The President is once again demonstrating he will protect our country, fight for American workers and strictly enforce our trade laws. I will work closely with other Cabinet officials to advise the President on how to implement the programme on steel and aluminium."
Reports suggest Trump has signalled that some countries might be "spared" the tariffs if negotiations are successful in ensuring their trade actions do not harm US security – a move that could soften the international blow amid threats of retaliation by trading partners.
European Commissioner for Trade, Cecilia Malmström, on Wednesday laid out the EU's plans for a re-balancing of global trade, which includes a list of US products for which import tariffs could be imposed.
Responding to last night's announcement she took to Twitter to post: "The EU is a close ally of the US and we continue to be of the view that the EU should be excluded from these measures. I will seek more clarity on this issue in the days to come."
On tonight's announcement – the EU is a close ally of the US and we continue to be of the view that the EU should be excluded from these measures. I will seek more clarity on this issue in the days to come. Looking forward to meeting USTR Lighthizer in Brussels on Sat to discuss.

— Cecilia Malmström (@MalmstromEU) March 8, 2018
She is set to meet with Lighthizer in Brussels on Saturday to discuss.
The move, however, has left the US fashion industry reeling. In a statement, the United States Fashion Industry Association (USFIA) said that while the tariffs aren't as high as those on the fashion industry – which can reach 32% on some products – they will be "catastrophic" for the US economy and jobs.
"We're not being partisan or subjective; it's Trade Policy 101—and we can expect widespread net job loss in the United States as a result, according to early studies, not to mention regressive taxes on American consumers. This is not the way to support American companies and jobs, and definitely not the way to participate in the global economy."
The USFIA says it strongly opposes tariffs, and other barriers to trade that ignore 21st-century supply chains and business operations.
"While our members don't import a lot of steel or aluminium, these tariffs could result in disastrous consequences for them. Already, the European Union is calling out a variety of industries—including iconic American denim and t-shirts—as potential targets for tariff increases of their own."
The National Retail Federation has offered a similar sentiment. CEO Matthew Shay says the tariffs are effectively a tax.
"In this case, it's an unnecessary tax on every American family and a self-inflicted wound on the nation's economy. Consumers are just beginning to see more money in their paychecks following tax reform, but those gains will soon be offset by higher prices for products ranging from canned goods to cars to electronics.
"The retail industry is extremely concerned by the administration's apparent desire to ignite a trade war, where the net losers will be the very people the president wants to help. On top of steel and aluminium tariffs, retailers are troubled by the direction of the ongoing NAFTA negotiations and the threat of additional tariffs on consumer goods from China. The true greatness of America cannot be realised when we build walls blocking the free flow of commerce in today's global economy."
The move comes as Gary Cohn resigned as White House chief economic advisor. The former Goldman Sachs president, who will depart in a few weeks, had strongly opposed tariffs.
The WTO this week urged members to avoid triggering an escalation of global trade barriers, and instead to reflect on the situation carefully.
"An eye for an eye will leave us all blind and the world in deep recession. We must make every effort to avoid the fall of the first dominoes. There is still time," director-general Roberto Azevêdo told members.