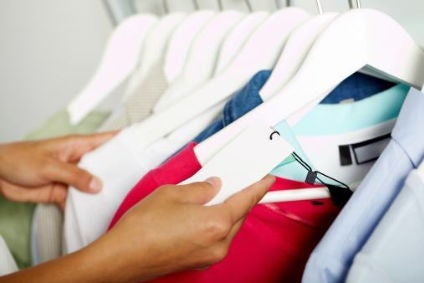 The price of clothing sold at retail in the US fell nearly 5% in April, new figures show.
As the coronavirus pandemic weighs on global economies, US consumer prices dropped 0.8% last month – the most since the Great Recession in 2008, according to the Consumer Price Index for All Urban Consumers (CPI-U).
This compared to a 0.4% decline in March, weighed by a drop in demand for petrol and airline travel.
For apparel, the index fell 4.7% in April, from -2% a month earlier. For the 12 months ended April 2020, the Index was down 5.7%.
The figures released by the US Bureau of Labor show over the last 12 months, the All Items Index edged up 0.3% before seasonal adjustment. A 20.6% decline in the gasoline index was the largest contributor to the monthly decrease, but the indexes for apparel, motor vehicle insurance, airline fares, and lodging away from home all fell sharply as well.
In contrast, food indexes rose in April, with the index for food at home posting its largest monthly increase since February 1974.
The index for all items less food and energy fell 0.4% in April, the largest monthly decline in the history of the series, which dates to 1957. Over the last 12 months, the index increased 1.4%, its smallest since April 2011.