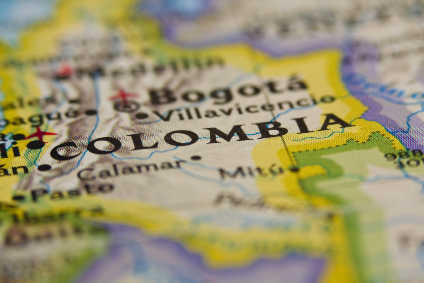 The US Department of Labor has highlighted areas of concern that Colombia needs to address as part of its obligation under the US-Colombia Trade Promotion Agreement, including that of worker's rights.
In its first periodic progress review of issues identified in its January 2017 report, the Department of Labor (DOL) recognised progress made by the Colombian government on a number of areas.
These include a commitment to improve the training of all labour inspectors, the installation of an electronic case management system in all regional offices for use by inspectors, and the initiation of a test stationing labour inspectors in remote communities for short periods of time to give workers and employers a chance for direct engagement with a labour authority.
Yet in its latest report the DOL says there are still a number of key concerns that Colombia has not yet fully addressed. These include the collection of fines, subcontracting schemes and collective pacts, and the adequacy of investigations and prosecutions in cases of anti-union threats and violence as well as criminal cases of infringement on workers' fundamental rights.
More specifically, the DOL says Colombia's Ministry of Labor still lacks a national inspection strategy and has yet to ensure preventive inspections are not used as a substitute for administrative sanctions. Also, timelines for persuasive and coercive fine collections are not clear and are spread across various regulations and laws.
The Ministry also needs to improve investigations and sanctions on all forms of abusive subcontracting and the misuse of collective pacts in accordance with established timeframes, the DOL says.
It adds that while the government has shown evidence of increased overall investigation into illegal collective pacts, it is unclear whether they are addressing the undermining of associational rights of workers where representational unions exist.
The length of time it takes to undertake prosecutions is also of concern, with the government yet to adopt a system for prioritising cases of threats against unionists.
The two sides have held three rounds of consultations to discuss these problems, the 19 recommendations in the DOL report for addressing them, and Colombia's progress towards implementing those recommendations.
"USDOL, together with the Office of the US Trade Representative and the US Department of State, will continue to monitor and assess progress by the Government of Colombia in addressing these issues over the next year."