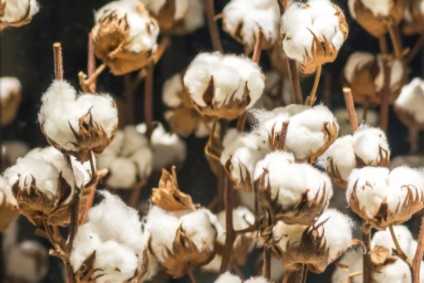 A new data collection, measurement and verification procedure has been launched in a bid to document US cotton production practices and their environmental impact.
The 'US Cotton Trust Protocol' was introduced by Cotton Council International president Ted Schneider at this week's Cotton Sourcing USA Summit, which took place in Scottsdale, Arizona.
The data is intended to benchmark farmers' gains towards the industry's 2025 sustainability goals and will provide the global textile supply chain additional assurances that US cotton is produced in a responsible manner.
While details of the Protocol are still being fine-tuned, a pilot programme will be launched in 2019 and fully implemented with the 2020 cotton crop year.
Participating growers would be required to adopt a data tool that allows for the quantitative measurement of key sustainability metrics, such as the FieldPrint Platform from Field to Market. Growers also would complete a self-assessment checklist of best management practices, with a sampling of participating producers subjected to independent verification.
"I would argue that US cotton is already among the most sustainably produced in the world," Schneider said. As evidence, he cited the comprehensive regulatory environment in the United States, the close connection of US growers to their land, the high adoption rates of precision agricultural techniques by US cotton growers, and a near-forty-year track record of environmental improvement.
"We know that US cotton growers continue to embrace new technologies and management techniques that reduce impact and increase yield, but today's textile industry needs more than just our word," he explained. "The Trust Protocol is meant to address that need with a tangible and transparent snapshot of US cotton growing practices and the gains resulting from them."
During the Summit, Schneider also updated the more than 400 attendees on how the US cotton industry intends to meet its 2025 sustainability goals.
Announced last year, the goals aim for the following by 2025:
13% increase in productivity, i.e. reduced land use per pound of fiber;
18% increase in irrigation efficiency;
39% reduction in greenhouse gas emissions;
15% reduction in energy expenditures;
50% reduction in soil loss; and
30% increase in soil carbon.