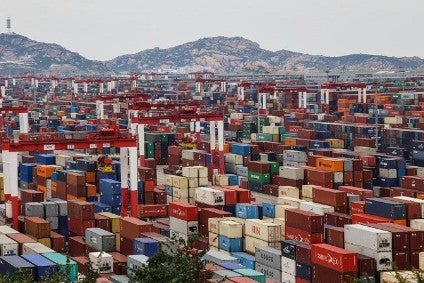 US Customs and Border Protection (CBP) saw increases in some measures used to enforce trade laws and regulations governing textiles in the second quarter of 2021, but collected less duties, according to new data.
Textile and apparel goods have some of the highest duty rates of all commodities imported into the US making them susceptible to fraud. Textile risks include: schemes designed to circumvent textile tariff and trade laws include false invoicing, false marking and labelling, false claims of origin, illegal transshipment, misdescription, undervaluation, false declarations of right to make entry, false trade preference claims, and outright smuggling.
Therefore, textiles have long been a CBP Priority Trade Issue (PTI) for enforcement efforts.
In the second quarter, CBP collected US$697m in Section 301 duties compared to $748m in the prior quarter.
Cargo examinations were up, totalling 3,608 from 3,089 in the first quarter of the financial year. Ten audits were also completed, up from seven a quarter prior, while six special enforcement operations were completed.