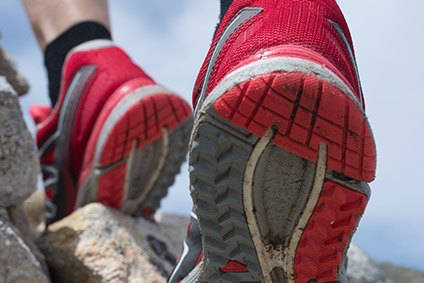 US footwear brands are seeing a slump in consumer demand as the fallout from the coronavirus outbreak continues.
The Footwear Distributors and Retailers of America (FDRA) trade organisation says its members recorded a combined nationwide sales fall of 81% last week.
In a televised interview with Yahoo Finance, FDRA CEO and president Matt Priest noted that whereas a month ago the challenge was in sourcing from Asia, demand is now taking a hit as US consumers go into lockdown.
"Now we can get as much product as we need out of Asia, but the fact of the matter is demand has totally evaporated."
Speaking of the weekly sales survey it carries out across its member organisations Priest said: "To see the number zero in some columns when last year in the same regions we saw US$20m, $30m, $40m in sales is really gut-wrenching."
The trade body has been lobbying the US administration to provide a 90-day holiday period for duty payments for apparel and footwear retailers.
"It will save millions and millions of dollars and provide some much-needed liquidity…we are pushing very hard to free up some much-needed cash at this time."
Priest said signs that China seems to be in the early stages of returning to some sense of normality are "encouraging."
"We have been hearing for a number of weeks that factories are running and producing and retail is reopening so I think that is encouraging and it gives us somewhat of a rough timetable for when we might get back to business.
"I likened this entire thing to a hurricane. We've had one side of the storm. We moved to the eye of the hurricane when it was clear for a couple of weeks. Now we are on the other side, where demand has kind of evaporated in the US. If we can, we will push ourselves through that to clear skies. But right now that doesn't look like it's going to happen anytime soon.
"The question for us now is how quickly can we start to get product [from sourcing locations] into the hand of consumers, and how quickly can we get demand to return, particularly in brick and mortar stores."
Stores across the US remain closed as the country fights to curb the spread of the virus. Many companies have now commenced worker lay-offs or furloughs as the situation deteriorates.