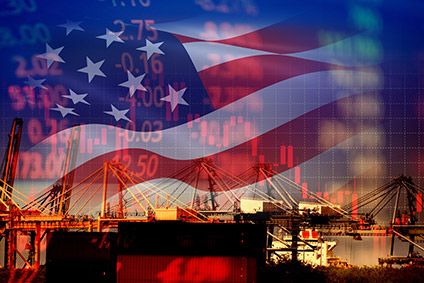 A coalition of trade groups representing importers, exporters, manufacturers and retailers – including a handful of apparel and footwear industry names – is seeking an extension of the Section 301 tariff exclusions currently in place for hundreds of goods imported into the US from China.
The Americans for Free Trade Coalition has written to US Trade Representative Robert Lighthizer calling for the full elimination of the Section 301 tariffs.
The group includes the American Apparel & Footwear Association, American Down and Feather Council, Council of Fashion Designers of America (CFDA), Footwear Distributors & Retailers of America and the US Hide, Skin and Leather Association.
The letter argues the extension of exclusions before they expire on 31 December would provide certainty for American businesses already struggling with the economic fallout from Covid-19 and avoid further harm to the US economy.
"While we continue to advocate for the full elimination of the Section 301 tariffs, we recognise the important role that the product exclusion process has played in alleviating the burden of additional tariffs for some American businesses.
"So long as Section 301 tariffs remain in place, having a predictable, fair, and transparent product exclusion process is vital to creating a modicum of certainty for American businesses. That certainty, however, is in jeopardy as all remaining product exclusions are set to expire at the end of this year.
"As American businesses continue to recover from the Covid-19 pandemic, they should not have to face the uncertainty of tax increases on 1 January because of a reimposition of tariffs on previously excluded products. It remains unclear whether USTR intends to offer additional product exclusion extension opportunities for the remaining exclusions. We believe it is crucial for USTR to do so.
"More specifically, we urge USTR to automatically extend existing product exclusions for at least six months.
"Extending product exclusions is a straightforward and efficient way for the administration to provide certainty and relief to American businesses during this difficult economic time. Until Section 301 tariffs are fully eliminated, we urge USTR to maintain a robust, predictable, and transparent product exclusion process."
For a full update on the punitive duties on textiles and apparel imported into the US from China – including Section 301 exclusions – click on the following link: US-China tariff war – The textile and apparel hit-list updated.