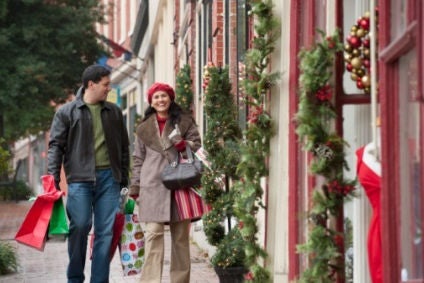 Urban Outfitters
Urban Outfitters has reported record holiday sales for the two months ended 31 December, 2022. The company is comparing its fiscal 2022 results to fiscal 2020 due to the material impact of Covid-19 on its business operations in fiscal 2021, including mandated store closures. Total company net sales for the two-month period increased 14.6% compared to the two months ended 31 December, 2019. Comparable retail segment net sales were up 14%, driven by strong double-digit growth in digital channel sales, partially offset by high single-digit negative retail store sales primarily due to reduced store traffic. By brand, comparable retail segment net sales increased 47% at the Free People Group, 15% at the Anthropologie Group, and 3% at Urban Outfitters. Total retail segment net sales increased 15%. Wholesale segment net sales decreased 18% primarily from reducing the Free People Group's sales to promotional wholesale customers.
Genesco
Genesco said total overall sales increased by 18% for the quarter-to-date period ended 25 December, versus the same period for Fiscal 2021. Total store sales were up by 23% on the prior year, while total direct sales were down 10%. All of the group's businesses reported a rise in sales on the prior year, with Journeys Group booking an 8% rise and Schuh Group posting a 28% hike. Johnston & Murphy Group and Licensed Brands posted increases of 53% and 104% respectively.
CEO Mimi Vaughn said: "We are pleased with our performance this holiday selling season, especially given the supply chain challenges, as strong full-priced selling drove better than expected sales and profitability. While traffic levels have remained healthy thus far in January, our sales trend has moderated as inventory is currently very lean; however, we expect our in-stock positions to improve as the month progresses and feel confident that we will finish the year strong."
The Buckle
The Buckle, Inc said comparable store net sales, for stores open at least one year, for the five-week period ended 1 January 2022 increased 17.7% from the prior-year period. Net sales were up 17.3% to US$198.7m from $169.4m a year earlier.
Comparable store net sales year-to-date for the 48-week period ended 1 January, meanwhile, surged 46.7% on last year, while net sale salso increased 46.7% to $1.23bn from $838.2m last time.