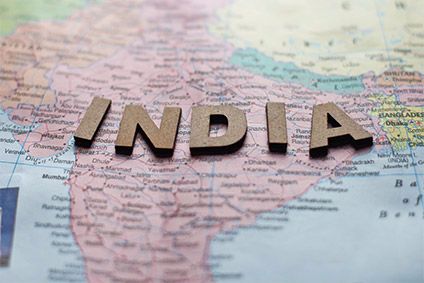 The US and India have said they are working to conclude negotiations on a trade deal between the two nations following a visit by President Donald Trump to the South Asian country this week.
In a statement from the White House following the visit, Trump said both he and Prime Minister Modi "recognised the increasing importance of the trade and investment dimension" of the US-India relationship, and the need for "long-term trade stability that will benefit both the American and Indian economies".
No details were given on what would be included in the deal.
"The relationship has never been better between India and the United States," Trump said during the visit. "And, as you know, we're working on major trade deals and military purchase deals, and a lot of other things. And very positive things."
President Kovind of India, added: "India is deeply content to further deepen our strategic partnership."
The US and India have been engaged in negotiations on a number of trade irritants for some time, according to international trade law firm Sandler, Travis & Rosenberg (ST&R), particularly since the US ended India's eligibility for duty-free treatment under the Generalized System of Preferences last year.
"Trump has criticised India for its high tariffs on imported goods, and press reports state that India's decision to further increase some tariffs this year was one of the factors that prevented the two sides from concluding an agreement before Trump's visit," ST&R says. "The President has also highlighted India's trade surplus with the US, which increased slightly in 2019, and said this week that two-way trade should be "fair and reciprocal"."
During the visit this week, the two sides agreed to "promptly" conclude the ongoing negotiations, which they hope can become 'phase one' of a comprehensive bilateral trade agreement that reflects "the true ambition and full potential of the bilateral commercial relations, advancing prosperity, investment, and job creation in both countries".
In 2018-19, India's exports to the US stood at US$52.4bn, while imports were $35.5bn, according to India's Economic Times. The trade deficit dipped from $21.3bn in 2017-18 to $16.9bn in 2018-19.