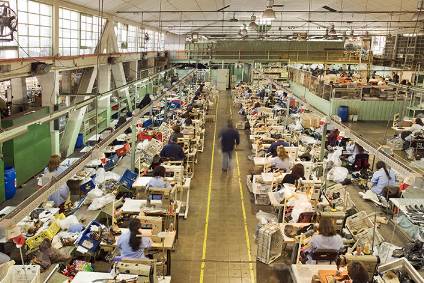 The US Department of Labor is investing US$22m to tackle the issue of abusive labour practices, including the use of child and forced labour in supply chains, with Bangladesh, Mauritius and Cambodia amongst the seven garment-producing countries earmarked for projects.
The funding has been awarded to promote labour law enforcement and support projects abroad, including providing technical assistance to support trade partners' compliance with the labour requirements of US trade agreements.
"Child labour, forced labour and human trafficking are repugnant practices, and we will work with our trade partners to stop them," said deputy undersecretary for international affairs, Martha Newton. "These new grants will help the Bureau of International Labor Affairs in its mission to safeguard the dignity of work everywhere."
The new funding includes $3m to the International Labour Organization (ILO) to increase the impact of rigorous research on forced labour in the garment sectors in Argentina and Mauritius.
The department also awarded $5m to extend existing grants, including $3.5m to the ILO/IFC Better Work programme for projects to improve compliance with labour law and promote women's empowerment in the apparel sectors of Haiti, Jordan, Bangladesh, Cambodia and Vietnam.
Just last week, the ILO called for a "whole-of-supply-chain" approach to addressing the issue of child labour in global supply chains.
Speaking at a conference in the Netherlands, director-general Guy Ryder said that efforts against child labour in global supply chains will be inadequate if they do not extend beyond immediate suppliers and include those involved in the extraction and production of raw materials.
The funds announced by the DOL this week are being made available through the department's Bureau of International Labor Affairs, whose mission is to promote a fair global playing field for workers in the US and around the world by enforcing trade commitments; strengthening labour standards; and combating international child labour, forced labour and human trafficking.