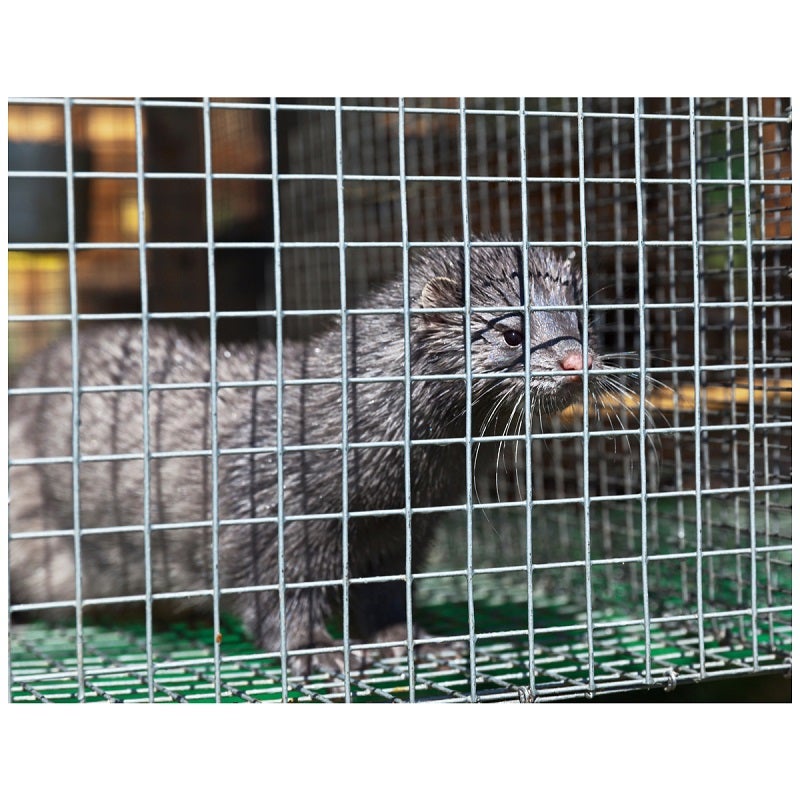 The amendment was led by Representatives Rosa DeLauro, D-Conn., Nancy Mace, R-S.C., and Peter DeFazio, D-Ore., and co-sponsored by Reps. Jim Cooper, D-Tenn., Andy Levin, D-Mich., and Joe Neguse, D-Colo. It is a follow up to H.R. 4310- Minks are Superspreaders Act, introduced by the same lawmakers and two dozen others from both parties, including Reps. Mike McCaul, R-Texas, Jan Schakowsky, D-Ill., Lance Gooden, R-Texas, and Vern Buchanan, R-Fla.
The amendment, passed on 4 February, was supported by Animal Wellness Action, the Animal Wellness Foundation, Center for a Humane Economy, the Michelson Center for Public Policy, SPCA International and dozens of other organisations, including the Idaho Humane Society, the Iowa Federation of Humane Societies and the Oregon League of Conservation Voters.
"There's nothing good about keeping aggressive and solitary wild mink in cages on factory farms, killing them for a product nobody needs, and then shipping their exteriors to luxury consumers in China," commented Wayne Pacelle, president of Animal Wellness Action and the Center for a Humane Economy. "The case against mink farming is clinched when one understands a new variant from one or more of these factory farms may disrupt our economy and put millions of Americans at risk."
The amendment was approved as part of a raft of amendments, including separate measures on live wildlife markets because of the risk of infectious diseases.
Representative DeLauro said in a statement from Animal Wellness Action: "The factory farming of mink threatens public health, especially as we continue fighting against the COVID-19 pandemic. The evidence is clear: mink operations can incubate and spread new COVID-19 variants and pose a unique threat of extending the pandemic. At the same time, with virtually no domestic market, the US mink industry has been in steady decline for years. Now is the time for this legislation to become law, and I am urging all of my colleagues to continue supporting this bipartisan effort."
Representative Mace added: "One of the many lessons we learned at the beginning of the COVID-19 pandemic is the real danger of animal-to-human transmission of disease. In fact, If COVID-19 could design its perfect habitat for mutation and transmission, it would closely resemble a mink farm, where thousands of mink are kept in small, often unsanitary, overcrowded cages, for days on end. Today, through working together on both sides of the aisle, we have the chance to end the abusive and inhumane mink farming practice that puts Americans' health at risk."
COVID-19 struck mink farms in Utah in August 2020. The US Department of Agriculture (USDA) confirmed the SARS-CoV-2 virus had infected the animals. Infections of mink had already been documented in Europe at that time which led to mass culling of the animals, over concerns that mink can harbour the virus, enabling infections to persist among farm animals and potentially spread to humans.
USDA reported 2.7m pelts sold in 2019, and 1.4m mink pelts sold in 2020. According to a review by Animal Wellness Action, there are just 60 farms operating in the US. There is no domestic market for mink, and it is an export-market commodity only, with 80% of pelts sold to China.