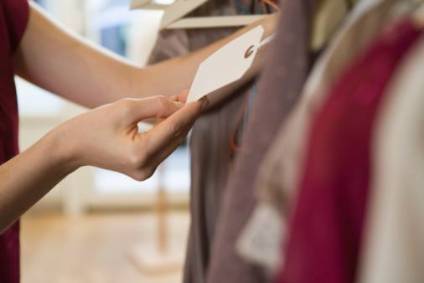 US retail sales increased in January but sales at clothing stores continued to fall, with one analyst noting heavy discounting, some unfavourable weather, and a lack of compelling ranges at key players all contributed to the dip.
Retail sales were up 0.2% in January seasonally adjusted over December, and up 2.7% unadjusted year-over-year, according to the National Retail Federation (NRF).
The numbers, which exclude automobiles, gasoline stations and restaurants, include a 7% rise year-over-year in online and other non-store sales, which were up 0.3% month-over-month seasonally adjusted.
Sales at clothing and clothing accessory stores were down 0.7% year-over-year and by 3.1% month-over-month seasonally adjusted. Sales at sporting goods stores, meanwhile, were down 1.5% year-over-year but up 0.1% month-over-month seasonally adjusted.
January's results build on increases of 0.3% month-over-month and 6.3% year-over-year in December.
"The strength of consumer spending continues to be the anchor of the current economic expansion," says NRF chief economist Jack Kleinhenz. "January's retail sales results reflect a confident consumer supported by solid wage growth and job gains. While the business sector continues to weigh significant uncertainties, consumers are providing staying power for US economic growth. We are starting the year on a strong footing."
As of January, the three-month moving average was up 3.5% over the same period a year ago, compared with 3.9% in December.
NRF's numbers are based on data from the US Census Bureau, which said overall January sales – including auto dealers, gas stations and restaurants – were up 0.3% seasonally adjusted from December and up 4.4% unadjusted year-over-year.
Neil Saunders, managing director of GlobalData Retail, notes 2020 has started with modest growth in pure retail, where sales rose by 2.7%.
"This is below the long-term average monthly growth rate and significantly below December's uplift of 5.7%. The consumer is clearly not prioritising buying products, but a lot of this is down to unfavourable ranges, boredom with buying and some unfavourable weather: it is not the result of economic malaise or a lack of spending power."
At a sector level, Saunders says apparel had a "bad month" with sales at clothing stores down by 0.7% over last year.
"Heavy discounting, unfavourable weather across some parts of the country, and a lack of compelling ranges at key players all contributed to the dip."
He adds: "Overall, this is a reasonable start to the year, though retailers will need to work a lot harder to generate growth and persuade consumers to buy across 2020 than they did in 2019."