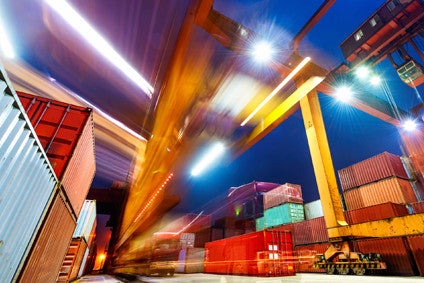 Groups representing some of the largest apparel and footwear brands and retailers have written to the US Administration expressing their concern over a potential increase in tariffs on imported goods from China, which they say would hit jobs and result in higher consumer prices.
The White House is understood to be preparing retaliatory tariffs against Chinese consumer goods under Section 301 of the Trade Act as part of an investigation into unfair Chinese technology and intellectual property policies and practices. It is thought that more than US$60bn in tariffs on goods ranging from apparel and footwear to toys could be imposed.
In two separate letters to Trump yesterday (20 March), the groups argued that applying any additional broad-based tariff would "punish American working families with higher prices on household basics."
The letter from more than 80 footwear companies including Nike, Under Armour, Shoe Carnival, Wolverine Worldwide and Weyco argued that footwear is already subject to hefty tariffs.
"We support efforts to strengthen intellectual property protections around the world, and this has been one of the top priorities of our industry for many years. However, we reject the idea that the solution to this important issue is new hidden taxes on every American who buys and sells shoes," the letter read.
"US footwear imports already face astronomically high tariff rates that fall disproportionately on working class individuals and families," they continue. "While US tariffs on all consumer goods average just 1.3%, they average 11% for footwear and reach rates as high as 67.5%. In 2017 alone, US footwear companies and US consumers paid nearly $3bn in these hidden taxes. This amounts to billions upon billions paid since these tariffs were first enacted in the 1930s."
The companies argue that US footwear tariffs stifle innovation and job creation and raise the cost of shoes for consumers. Increasing the tariffs, they say, would also mean fewer US jobs.
"In addition, footwear is a very capital-intensive industry, with years of planning required to make sourcing decisions, and companies cannot simply move factories to adjust to these changes. Any action taken to increase duties on Chinese footwear will have an immediate and long-lasting effect on American individuals and families," they argued.
Similarly, Sandy Kennedy, president of the Retail Industry Leaders Association (RILA) says imposed tariffs could set the industry back.
"This is not American industries crying wolf. Higher tariffs will mean higher costs to businesses and in turn higher prices for American families. After a major tax reform victory, widespread tariffs on everyday consumer goods will wipe out much of the benefits realised by the average American household."
The Trump administration has been undertaking a hardline approach to trade since taking office, including a probe into China's intellectual property practices under Section 301 of the 1974 Trade Act. Action on Section 301 would allow the President to impose unilateral tariffs on China in response to a conclusion by the US that the Chinese had violated intellectual property rules.
"If the administration's latest proposal goes into effect, Americans will see price increases on a wide range of basic products they purchase regularly at their local stores," adds NRF president and CEO Matthew Shay. "We agree it's time to address China's unfair trade practices, but we can do so in a way that doesn't destroy jobs, create uncertainty for businesses and increase every American's cost of living."