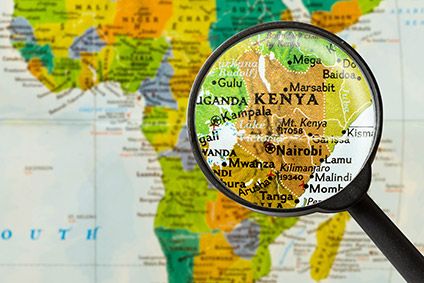 The Office of the US Trade Representative has put the wheels in motion on the beginnings a potential trade deal with Kenya after informing Congress of its intent to start negotiations with the East African country.
The Trump administration said earlier this month it would focus on a new trade agreement with Kenya this year that will "complement Africa's regional integration efforts", including the "landmark" African Continental Free Trade Area (AfCFTA).
The administration says it envisions a trade agreement with Kenya that can serve as a model for additional agreements in Africa, leading to "a network of agreements that contribute to Africa's regional integration objectives and serve as an enduring foundation to expand US-Africa trade and investment across the continent".
Two-way goods trade between the US and Kenya amounted to US$1.1bn in 2019, up 4.9% from 2018, according to the USTR. Top US imports from Kenya in 2019 were apparel ($454m), edible fruit & nuts (mostly nuts) ($55m), titanium ores and concentrates ($52m), and coffee ($34m).
Top US goods exports to Kenya, meanwhile, were aircraft ($59m), plastics ($58m), machinery ($41m), and cereals (wheat) ($27m).
The US apparel and footwear industry last month said it welcomed the trade talks as any agreement would provide further certainty for global supply chains. Kenya is currently a beneficiary of the the African Growth and Opportunity Act (AGOA), a trade preference programme provided by the US to countries in sub-Saharan Africa. The current AGOA is set to expire in 2025.
To aid in the development of US negotiating positions, USTR is seeking public comments on issues such as barriers to trade, and economic costs, by 15 April.
"In officially notifying Congress, the US Trade Representative is following the procedures set out in the Bipartisan Congressional Trade Priorities and Accountability Act of 2015 – often referred to as Trade Promotion Authority (TPA) – which requires ongoing consultations with Congress," the USTR said.
"These consultations ensure that USTR develops negotiating positions with the benefit of Congress' views."